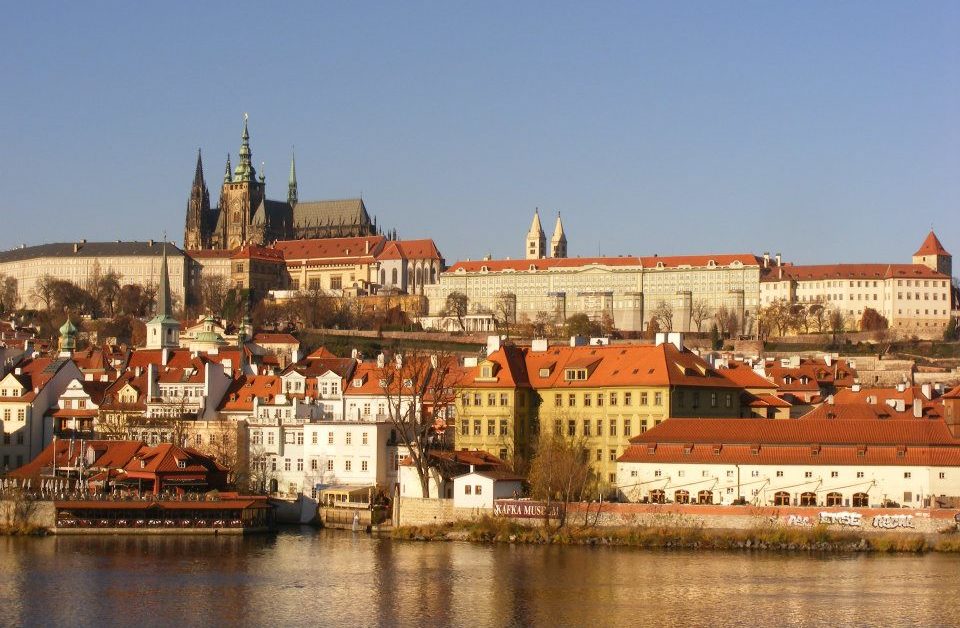 Please Note: Program not available for the summer and fall 2022 terms.
Summer is an excellent time to visit Prague! The UNYP summer program takes place over 5 weeks at the beginning of summer. Students will be able to enroll in a course directly related to their major, or a course that fulfills elective requirements.
Visit UNYP Website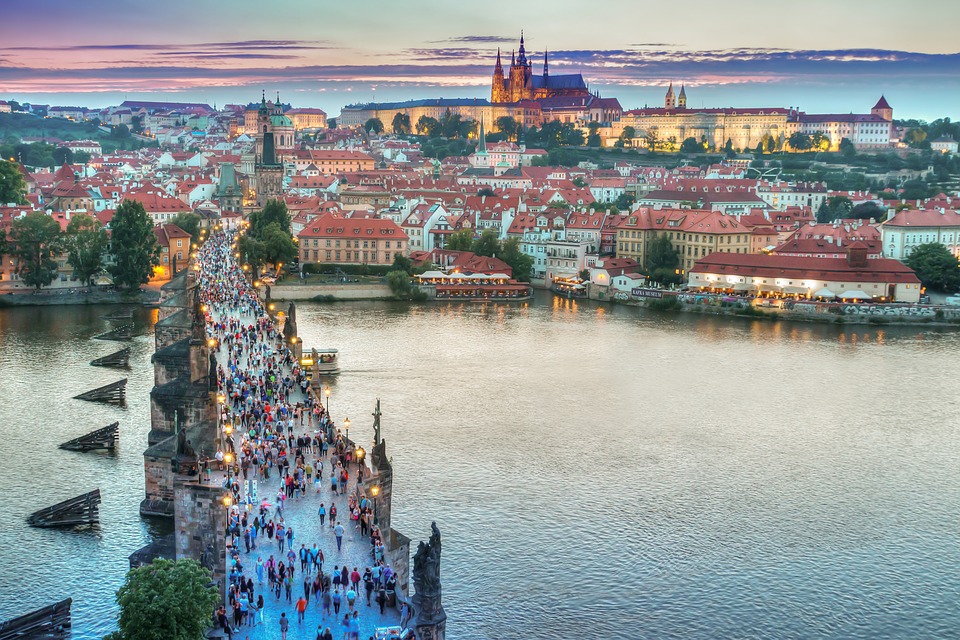 As one of the most popular tourist destinations in Europe, Prague offers a rich cultural, historical, and architectural experience. From the famous Charles Bridge to Old Town to Mala Strana, every corner turned offers sites to savor! The city is very student friendly, and it offers many enjoyable pedestrian paths. For destinations too far to walk, the city offers a good and inexpensive tram system.
COURSES, CREDITS, and GRADES
During summer students will take one course at UNYP for 3 credits. Students must complete a Course Substitution Form in order for courses to transfer back as LSP, major, or minor credits at Truman.
AREAS OF STUDY
Business Administration
Communication and Mass Media
International Economic Relations
International and Commercial Law
Psychology
General Studies
UNYP Course Availability
STUDENT LIFE
UNYP is within a 10-minute walk to the main square of Prague. A Prague transportation pass is included in the program fee and there are several metro stops near campus. UNYP offers a variety of activities and services to students. Students have the option to join several student clubs or participate in intramural sports. UNYP students are represented by a Student Council which organizes events and parties on campus throughout the semester.
HOUSING
The UNYP study abroad program includes accommodation at one of the three following Student residences. All these residences are in close proximity of UNYP. The rooms are well-equipped and have free Wi-Fi. They also provide students with great additional facilities.
Belgicka Apartments:
Belgicka Apartments is located only 100 meters from UNYP's main campus. It offers double rooms in renovated student apartments. Each apartment has its own bathroom and kitchen.
Student House Botic:
Student House Botic is located only 8 minutes away from UNYP by tram. It offers double rooms with a bathroom. There is a kitchen on every floor, but each room has its own fridge and kettle.
Prague Residentia:
Prague Residentia is only a 3-minute walk. Students are accommodated in double rooms and they share a bathroom with another double room. Kitchen is located in a common area; however, every room has a fridge at their disposal.
UNYP Housing
ESTIMATED TRUMAN BILL: $2,988

Study Abroad Administration Fee: $600
Study Abroad Program Fee: $2,350
Includes: Tuition for 3 credits, Housing fees, Czech health insurance, Prague transportation pass, Airport pickup, Orientation fees, and Student benefits program
Study Abroad Insurance Fee: $38
Calculated at $38.00 per month x 1 month
ESTIMATED OUT-OF-POCKET COSTS: $3,085

International Airfare: $1,500
Passport Costs: $145
Books & Academic Supplies: $200
Food: $300
Personal Expenses: $350
UNYP Application Fee: $90
UNYP Initial Deposit: $500
ESTIMATED TOTAL COSTS: $6,073
The estimated total cost of the program covers the billable charges to your Truman student account and any out of pocket expenses that you may encounter prior, during, and after the program.
PROGRAM DATES & DEADLINES
Term: Summer 2021   Application Deadline: February 15, 2021
Program Dates: TBD
PROGRAM ELIGIBILITY
Students must have a cumulative 3.0 GPA or higher, be in good standing with the university, and have at least completed one semester of college.
HOW TO APPLY
Apply through TruView. Under your Student Tab, click on "Apply to Study Abroad." When prompted, select which term and "I am enrolling in a semester or summer program…" and on the next screen, select "University of New York Prague" from the program dropdown. After that, you'll be prompted to complete a faculty recommendation, a statement of purpose, and some emergency information and waivers.
Submit Additional Materials and Check Your Status on TruView. Once you have submitted your application, you can go to TruView to view your application status. Immediately after submission, your application status will be "Submitted, Awaiting Review." After your application has been reviewed by the study abroad office, you will receive an email from the Study Abroad office with your next steps. Your status will be updated to "Reviewed, Awaiting Materials" and a list of additional required materials will appear in TruView. Use this list to track what steps you need to complete.