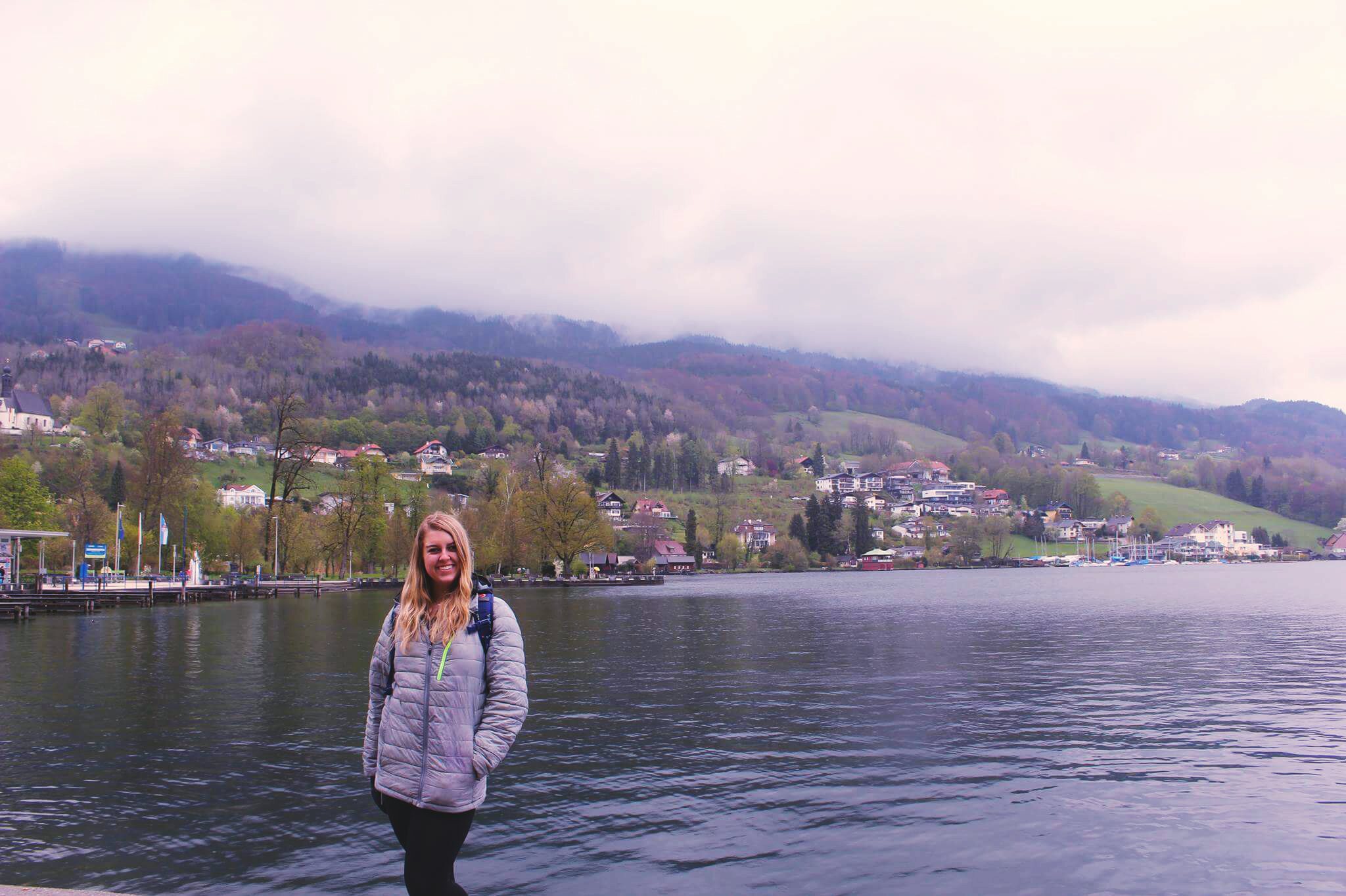 Please Note: Program not available for the summer and fall 2022 terms.
The Institute for American Universities (IAU) is located in Aix-en-Provence on the Mediterranean coast. The program offers courses in French language and a variety of other liberal arts and social sciences courses, making it an ideal study abroad location for any major. Homestays and a strong program of cultural activities complement the academic program to ensure students have a complete immersion into French culture.
Aix is a very beautiful old town, rich in history and local tradition. Overlooked by hills and Mont Sainte Victoire, Aix lies in a natural basin and is famous for its fountains, winding streets and sunny squares, monuments and churches, universities and thermal waters. The many concerts, the summer Festival d'Art Lyrique, libraries, museums, churches, bookstores, markets, and cafés have earned Aix its reputation as one of France's most engaging cities. A wealth of cinemas, restaurants, nightclubs, and sports facilities welcomes Aix's students.
Visit IAU France Website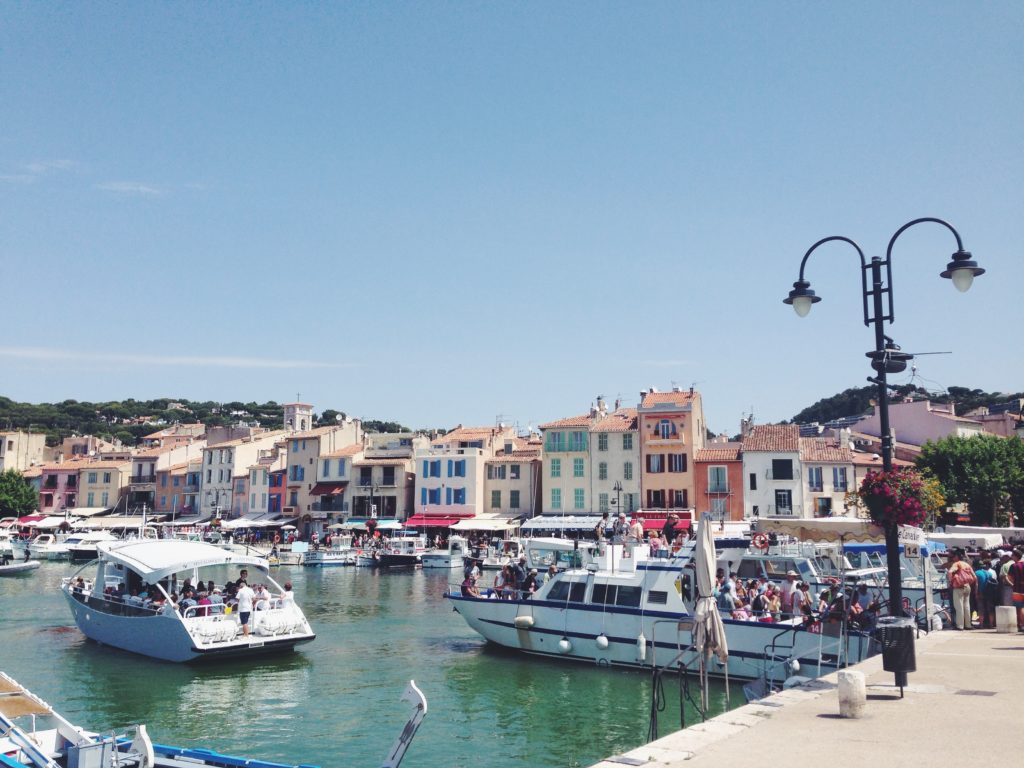 In Aix-en-Provence, you can find one of the finest examples of the famed Provencal style of architecture, and a walk through the streets is a lesson in artistic control, in form, composition, rhythm, and beauty. Within a few miles of the center of Aix, original motifs of many great artists remain intact. Aix-en-Provence allows easy access to Paris, Geneva, London and other major European cities. With Italy and Spain only hours away by train, Aix-en-Provence is ideally located for students planning to travel during vacation periods.
COURSES, CREDITS, and GRADES
Students are able to take one to three 3 credit courses depending on the summer session chosen. Students can earn 3 to 9 credits.
AREAS OF STUDY
Business
Fine Arts
French
History
International Studies
Literature
Psychology
France Aix Course Availability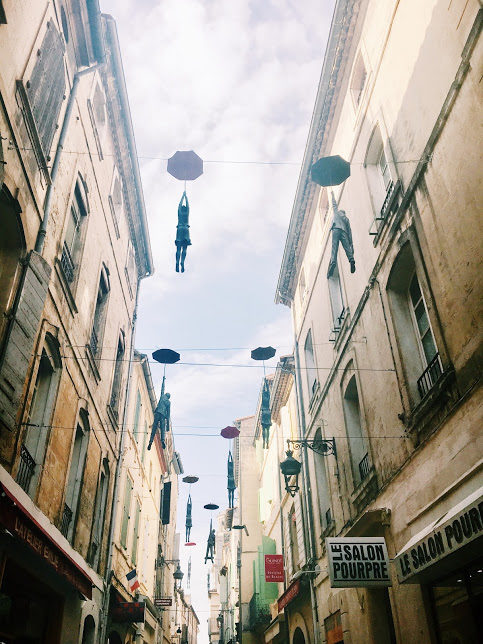 STUDENT LIFE
Aix's location provides numerous travel opportunities for students studying in Aix-en-Provence. Marseilles, the Mediterranean and the Maritime Alps are only an hour away, and Nice, Monte Carlo, Barcelona, Saint Tropez, Paris, Milan, Rome and Geneva are all within one day of travel, perfect for a weekend trip.
Field study trips are also embedded into many courses; several others are organized by IAU staff. Students are also encouraged to strike out on their own and explore their new surroundings. Provence is known for its sunny, temperate and generally dry climate, so sunshine and outdoor activities abound. Beaches, hiking, skiing in the nearby alps, traveling to European destinations, as well as cinema and theatre, museums, lectures and concerts are just some of the possible activities for students.
Students enrolled in the program also have the opportunity to participate in language partner and volunteer programs, as well as additional excursions, field trips and cultural activities.
HOUSING
Students in Aix will live in a French homestay, which is a challenging yet enriching experience. Students must learn to adapt to the family's personal and cultural lifestyles, which are naturally quite different from student's own habits.
IAU's hosts come from a cross section of society; some are families with young or grown children, others are single retirees. Some work busy schedules while others may spend most of their days at home. Some of our hosts have several rooms that they rent out to students, and some have just one room.
Hosts are selected for their interest in sharing a cultural exchange with students, and IAU alumni consistently remark on the growth and insight offered by the homestay experience. Students must be flexible and accepting within their French household, and will in all likelihood find the attitude rewarded.
Aix-En Housing
ESTIMATED TRUMAN BILL: $5,919

Study Abroad Administration Fee: $600
IAU Program Fee: $5,247
CISI Health Insurance Fee: $72
ESTIMATED OUT-OF-POCKET COSTS: $2,995

International Airfare: $1,500
Passport: $145
Books & Academic Supplies: $100
Food: $500
Personal Expenses: $750
ESTIMATED TOTAL COSTS: $8,914
The estimated total cost of the program covers the billable charges to your Truman student account and any out of pocket expenses that you may encounter prior, during, and after the program.
PROGRAM DATES & DEADLINES
Term: Summer 2021   Application Deadline: February 15, 2021
Program Dates: TBD
PROGRAM ELIGIBILITY
Students must have a cumulative 2.5 GPA or higher, be in good standing with the university, and have at least sophomore standing. This program is open to all majors.
HOW TO APPLY
Apply through TruView. Under your Student Tab, click on "Apply to Study Abroad." When prompted, select which term and "I am enrolling in a semester or summer program…" and on the next screen, select "France: IAU" from the program drop down. After that, you'll be prompted to complete a faculty recommendation, a statement of purpose, and some emergency information and waivers.
Submit Additional Materials and Check Your Status on TruView. Once you have submitted your application, you can go to TruView to view your application status. Immediately after submission, your application status will be "Submitted, Awaiting Review." After your application has been reviewed by the study abroad office, you will receive an email from the Study Abroad office with your next steps. Your status will be updated to "Reviewed, Awaiting Materials" and a list of additional required materials will appear in TruView. Use this list to track what steps you need to complete.