Please Note: Program not available for the summer and fall 2022 terms.
Angers, located in the Loire Valley, is widely known for the purity of the French language spoken there, and so makes an excellent choice of location for students wishing to study French.  The CIDEF (Centre International d'Études Françaises) is a part of the Université Catholique de l'Ouest.  It was created in 1947 and each year welcomes more than 1,200 foreign students from 60 different nationalities.  Language courses are required for all students, and courses exist for students at the beginner, elementary, intermediate, and advanced levels.
Visit CIDEF Website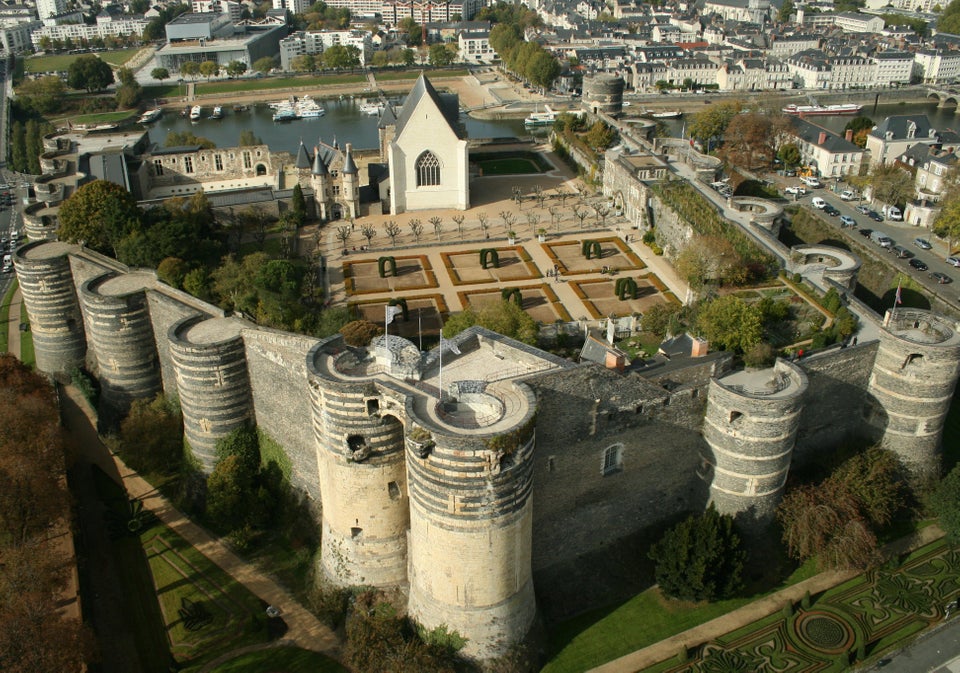 Angers is a city of 160 000 residents famous for its quality of life. Capital of the old Anjou province, the 16th largest town in France, Angers is a young and dynamic city (33,000 students). It offers a variety of cultural and touristic activities in an environment which includes many green spaces, a great transportation network, and numerous bicycle paths.
COURSES, CREDITS, and GRADES
This institution offers an intensive French learning program that focuses on improving general written, oral, and language skills. After taking a placement test, students are placed in a course based on their proficiency level. The number of hours spent in the classroom is based on level of proficiency. In addition, there are other class options available depending on level of the language and academic and personal needs. Students can receive up to 6 credits from their summer at CIDEF.
AREAS OF STUDY
French language
French for specific purposes
French Culture
CIDEF Course Availability
STUDENT LIFE
Students have the opportunity to interact with French university students on the campus of the Université Catholique de l'Ouest. There are many student activities ranging from sports to music and theatre. There are also several cultural excursions organized by CIDEF. Costs of these excursions are included in the program fees. Students will find out more information about these activities at the beginning of the semester.
HOUSING
CIDEF offers two different types of accommodation options. One option allows the students to have a host family and to either have access to cook their own meals, or they can receive partial meals prepared by the host family.The other option is to stay in a residence hall. The cost of both of these options depends on the package and whether the student is staying for a trimester, semester, or one month in the summer. For these accommodation options, home multi-risk insurance is needed to be purchased separately.
CIDEF Housing
ESTIMATED TRUMAN BILL: $ 3,878

Study Abroad Administration Fee: $600
Study Abroad Program Fee: $1,700.00
Study Abroad Housing Fee: $1,540.00
Study Abroad Insurance Fee: $38
Calculated at $38.00 per month x 1 month
ESTIMATED OUT-OF-POCKET COSTS: $5,025

International Airfare: $1,500
Passport & Visa Costs: $145.00
Books & Academic Supplies: $150.00
Food: $500.00
Personal Expenses: $500.00
French Student Visa: $285
Housing Deposit: $420
Public Transportation: $200.00
CIDEF Application Fee: $75
ESTIMATED TOTAL COSTS: $8,903
The estimated total cost of the program covers the billable charges to your Truman student account and any out of pocket expenses that you may encounter prior, during, and after the program.
PROGRAM DATES & DEADLINES
Term: Summer 2021   Application Deadline: February 15, 2021
Program Dates: TBD
PROGRAM ELIGIBILITY
Students must have a cumulative 2.5 GPA or higher, have at least sophomore standing, and completing work for their French major.
HOW TO APPLY
Apply through TruView. Under your Student Tab, click on "Apply to Study Abroad." When prompted, select which term and "I am enrolling in a semester or summer program…" and on the next screen, select "France: CIDEF" from the program drop down. After that, you'll be prompted to complete a faculty recommendation, a statement of purpose, and some emergency information and waivers.
Submit Additional Materials and Check Your Status on TruView. Once you have submitted your application, you can go to TruView to view your application status. Immediately after submission, your application status will be "Submitted, Awaiting Review." After your application has been reviewed by the study abroad office, you will receive an email from the Study Abroad office with your next steps. Your status will be updated to "Reviewed, Awaiting Materials" and a list of additional required materials will appear in TruView. Use this list to track what steps you need to complete.