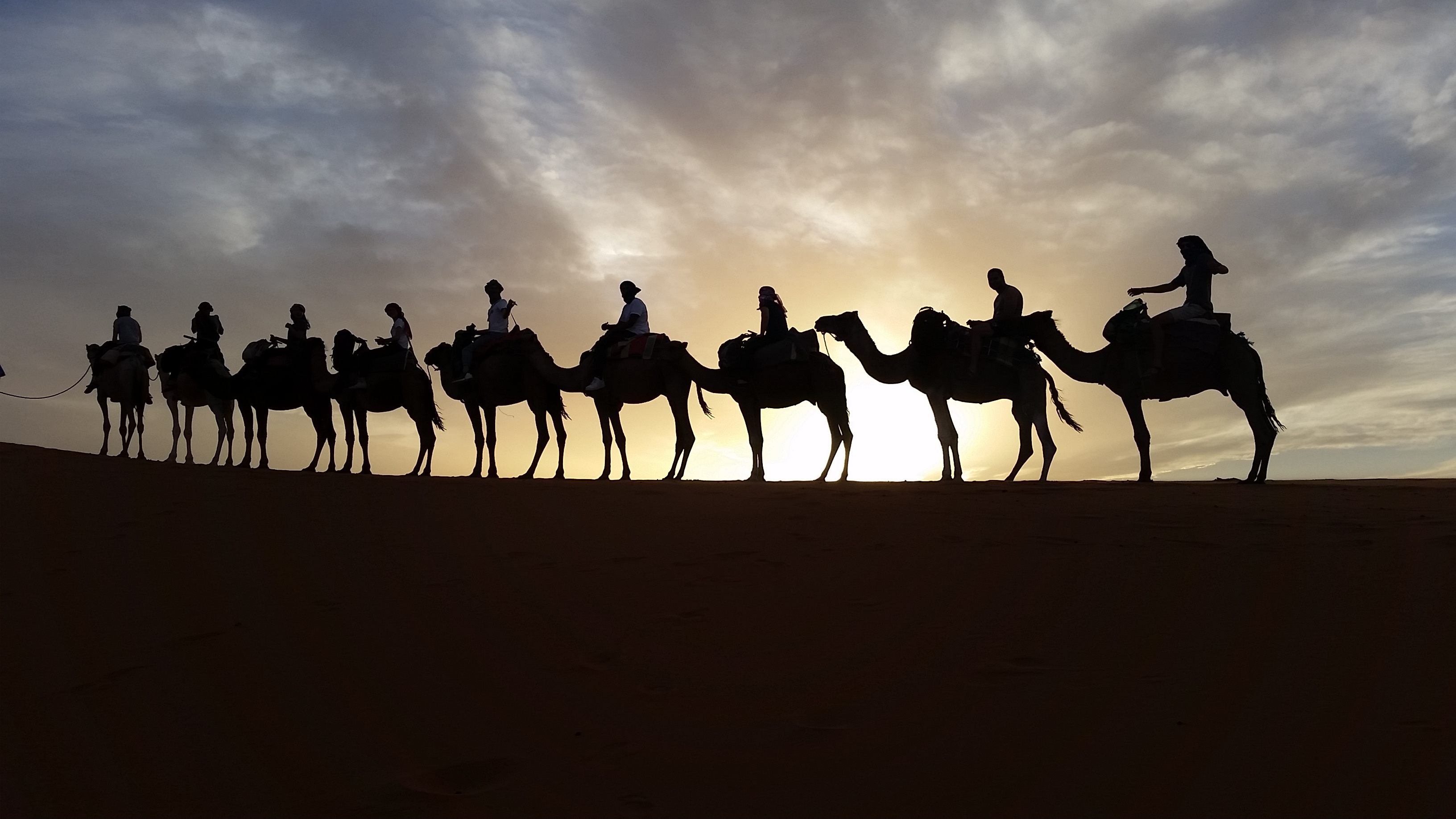 Please Note: Program not available for the summer and fall 2022 terms.
Positioned in northwest Africa, Morocco is a gateway between Europe, Africa and the Arab world. As a result of its diverse cultural history, the country has evolved to form a complex identity and society. Within the confines of its borders, one can meet people from all backgrounds: Berber, Arab, Jewish, Muslim, African, and European. As part of the focus on Mediterranean Studies, IAU programs in Morocco examine challenges that face Morocco and the Arab world today as well as the country's relationship to its Western European neighbors. An emphasis is placed on Arabic language studies, religion, politics, journalism and cultural diversity.
Visit Morocco IAU Website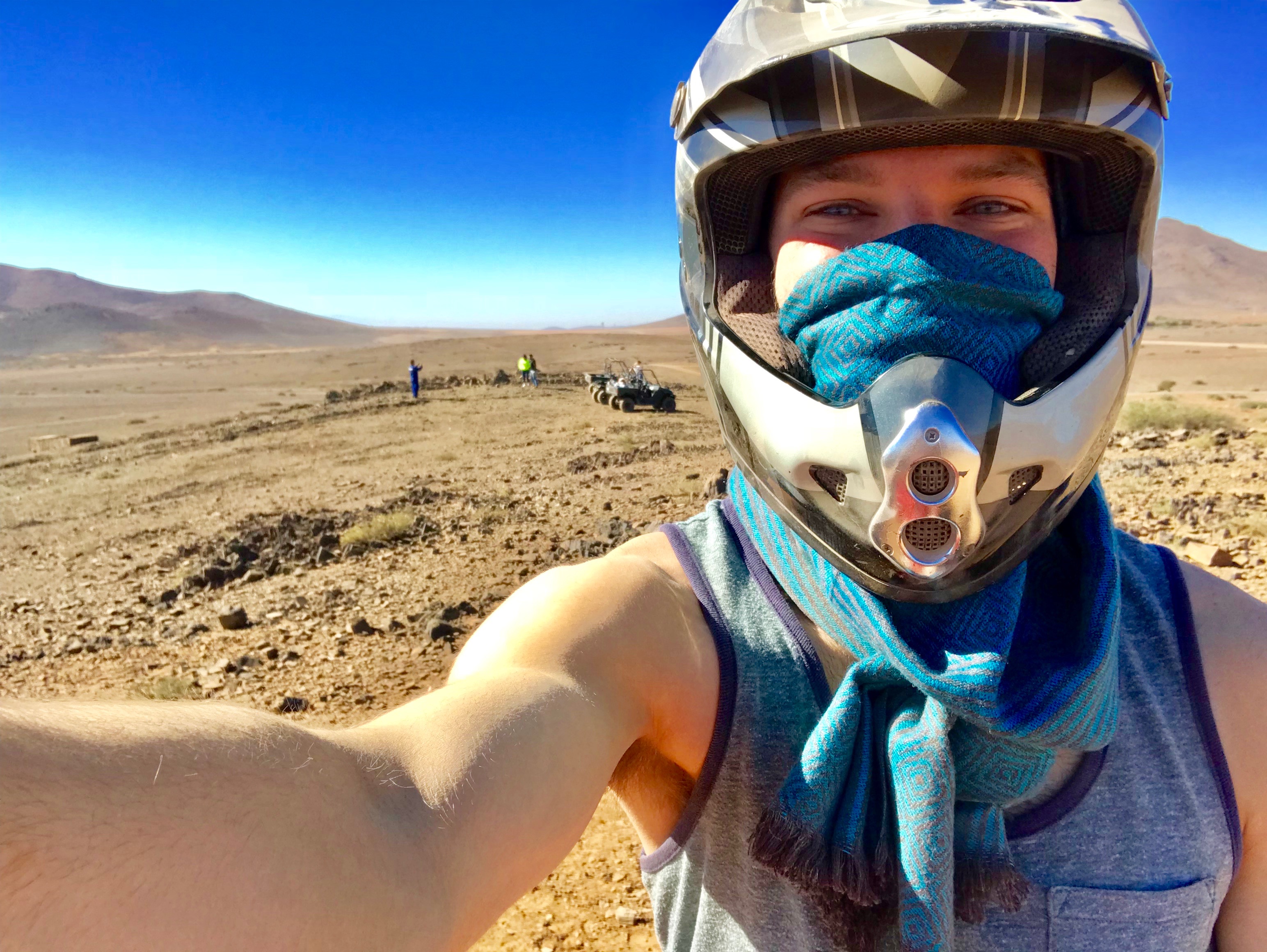 Morocco's unique location allows for a rich history unlike any other. Visitors frequently explore the stunning architecture and breathtaking cultural sites such as the Bahia Palace, the Koutoubia Mosque, and the Saadian Tombs. Morocco also provides exciting tours from horse drawn carriages to camel rides across the Sahara Desert. Morocco is so uniquely situated, students can explore beaches and three different mountain ranges all within the same country.
COURSES, CREDITS, and GRADES
Students are able to choose a program for 3 or 6 weeks. Students will take one to three courses to receive 6 to 9 credits.
AREAS OF STUDY
Arabic
Cultural Studies
History
Internation Relations
Journalism
Media Studies
Political Science
Women's Studies
Morocco Course Availability
STUDENT LIFE
IAU's School of Humanities and Social Sciences' summer program in Rabat, Morocco offers students the opportunity to study abroad in the nation's capital. Situated along the shores of the Bouregreg River and the Atlantic Ocean, Rabat is known for its Islamic and French-colonial roots. The city's most iconic landmark is the Hassan Tower, which overlooks the ruins of the mosque below. The layers of history are unpacked as part of this unique program offering.
HOUSING
Students have the opportunity to live with a local Moroccan host. IAU encourages the homestay experience, as it offers a unique perspective and insight, but apartments are available as well. Included in the program fees are local site visits and cultural activities in and around Rabat. Also included is a week-long field study throughout Europe.
Morocco Housing
ESTIMATED TRUMAN BILL: $7,040

Study Abroad Administration Fee: $600
IAU Program Fee: $6,440
IAU Program Fee Includes: tuition, housing, daily continental breakfast and dinner, activity fee, textbook rental, orientation, health, liability and repatriation insurance, excursions, and scheduled cultural activities.
ESTIMATED OUT-OF-POCKET COSTS: $3,295

International Airfare: $1,500
Passport & Visa Costs: $145
IAU Program Deposit: $800
Food: $350
Personal Expenses: $500
ESTIMATED TOTAL COSTS: $10,335
The estimated total cost of the program covers the billable charges to your Truman student account and any out of pocket expenses that you may encounter prior, during, and after the program.
PROGRAM DATES & DEADLINES
Term: Summer 2021   Application Deadline: February 15, 2021
Program Dates: TBD
PROGRAM ELIGIBILITY
Students must have a cumulative 2.5 GPA or higher, be in good standing with the university, and have at least sophomore standing. This program is open to all majors.
HOW TO APPLY
Apply through TruView. Under your Student Tab, click on "Apply to Study Abroad." When prompted, select which term and "I am enrolling in a semester or summer program…" and on the next screen, select "Morocco: IAU" from the program drop down. After that, you'll be prompted to complete a faculty recommendation, a statement of purpose, and some emergency information and waivers.
Submit Additional Materials and Check Your Status on TruView. Once you have submitted your application, you can go to TruView to view your application status. Immediately after submission, your application status will be "Submitted, Awaiting Review." After your application has been reviewed by the study abroad office, you will receive an email from the Study Abroad office with your next steps. Your status will be updated to "Reviewed, Awaiting Materials" and a list of additional required materials will appear in TruView. Use this list to track what steps you need to complete.