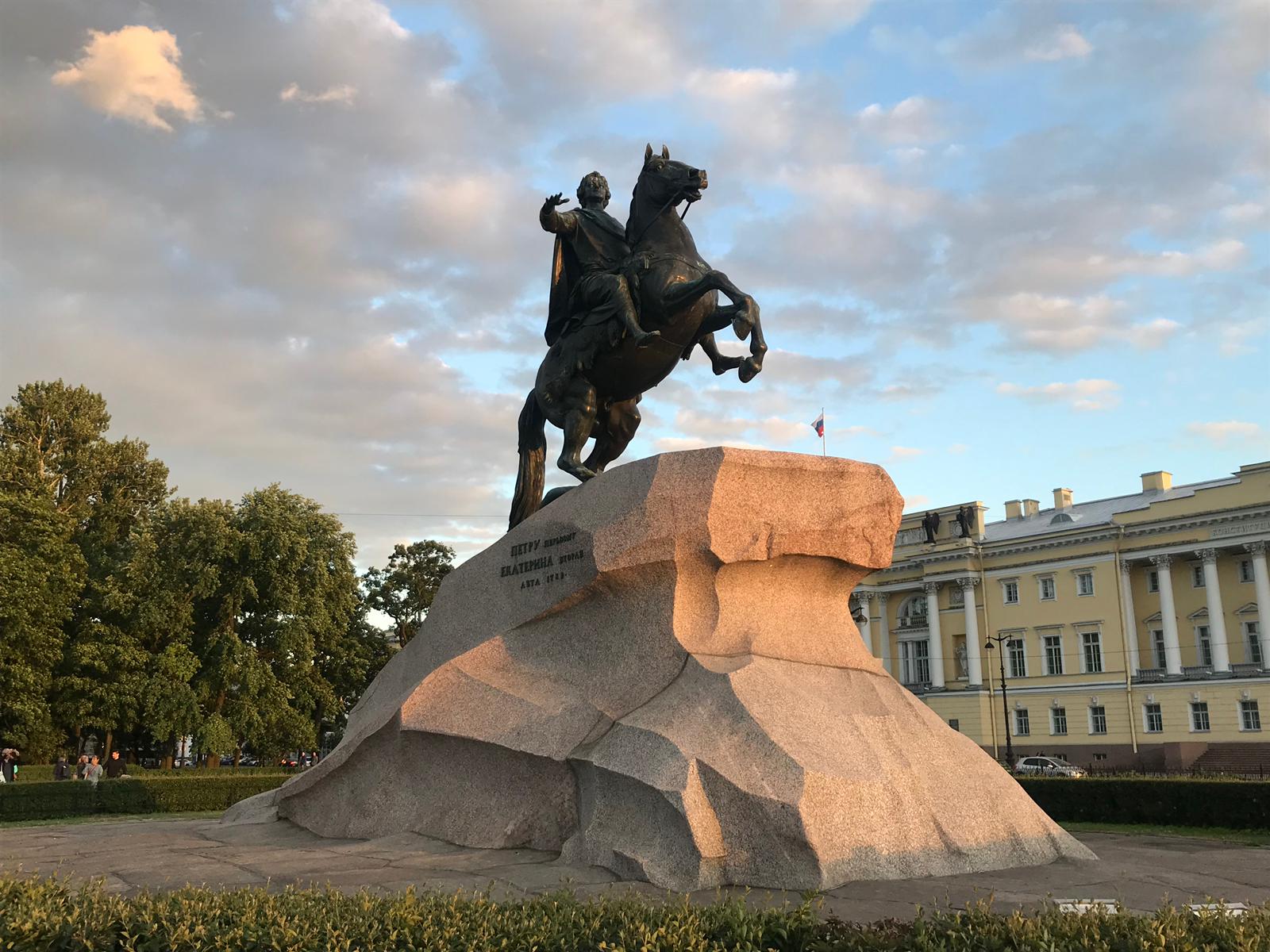 Please Note: Program not available for the summer and fall 2022 terms.
Since 1995, the GRINT Centre for Education and Culture has been offering high-quality Russian language and culture classes to a variety of individuals, including international students and faculty and business and media professionals. Here, you can prepare for the State Examination of Russian as a Foreign Language, as well as study the politics, culture and history of Russia.
Visit Russia GRINT Website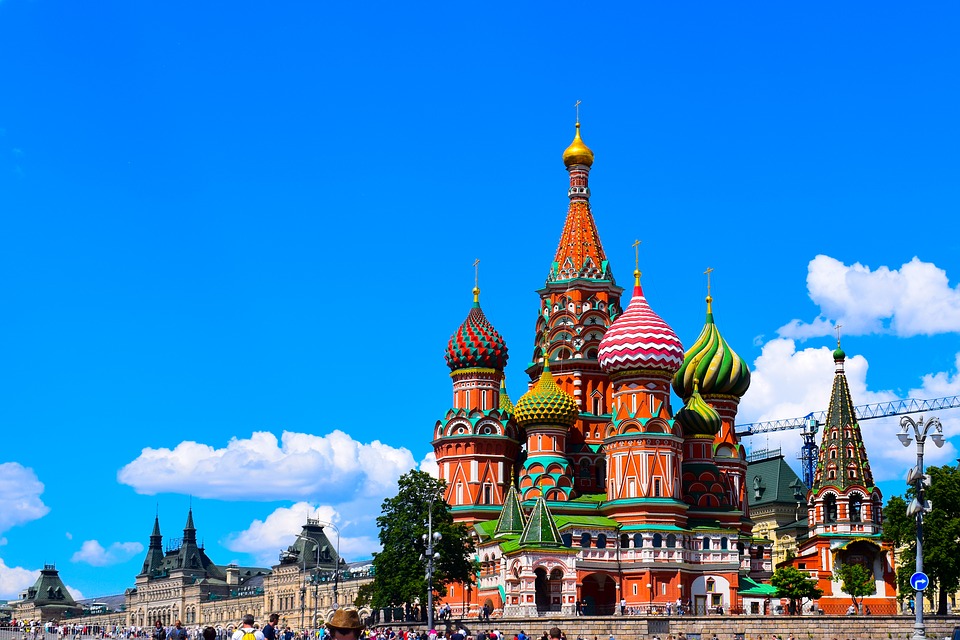 Countless artists, writers, dancers, and musicians have shared their art because of Russia. Moscow is home to over 100 theatres, 500 museums and galleries, and 100 parks. More than one million students reside in the city each year to explore Russia's rich history, culture and recreation.
COURSES, CREDITS, and GRADES
Students will receive 6 credits for the Russia: GRINT Summer Program. Students will take one Russian language course and one Russian culture course.
AREAS OF STUDY
Russian Language
Russian History and Culture
Russia GRINT Course Availability
STUDENT LIFE
Each week there are cultural events which give students a way to experience Russia on a first hand basis. These cultural events range from concerts, theaters, operas, ballets, the Moscow Circus and sporting events. These events are all included in the program cost and no additional fees (like entrance fees) are required. There are also organized mid-semester trips to Saint Petersburg or Kazan.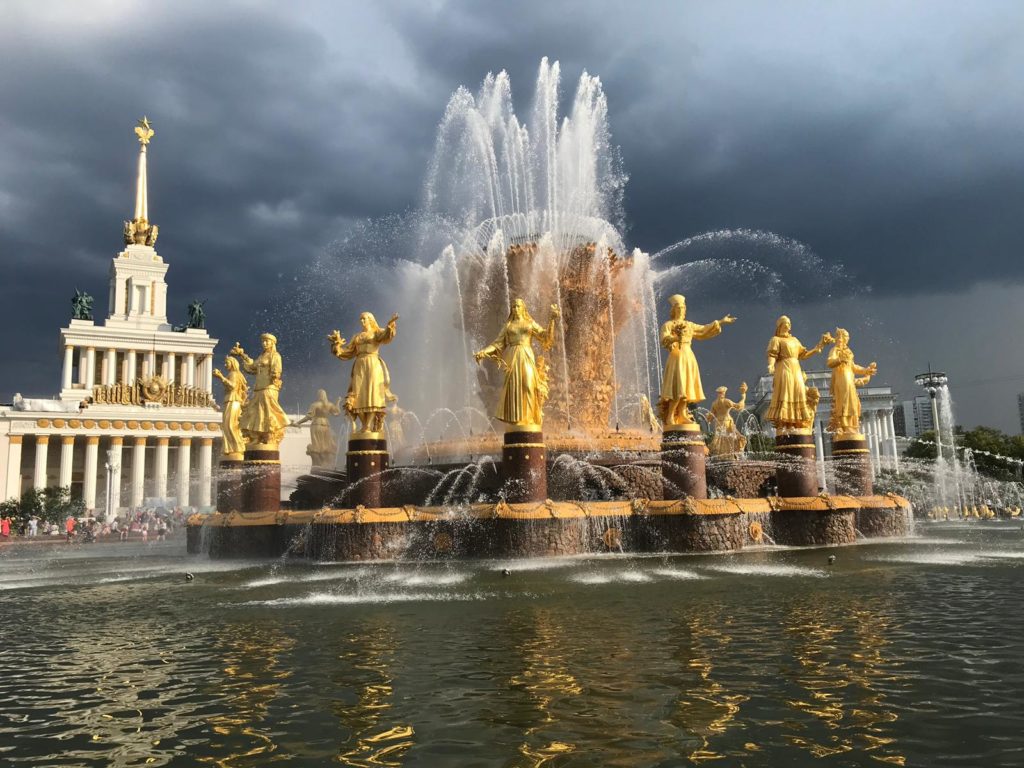 HOUSING
GRINT provides comfortable 2 bed rooms in the dormitories of Moscow University for the Humanities.
Located about a minute away from the school building, the dorm provides everything students might need during their stay in Moscow: comfortable rooms, spacious kitchen, fast Wi-Fi Internet, free access to the washing machine. The dorm building is guarded 24/7 by campus security. The dorm is conveniently located in the quiet residential neighborhood right on the edge of Moscow and about 15 minutes away from the nearest metro station. The campus area is very green and comforting with a huge park nearby and facilities for exercising.
For students who live in the dormitory, sheets, blankets, bed covers and pillowcases are provided. Towels and dishtowels should be brought along or students can buy these items in Moscow. Rooms are cleaned before and after each program session. Kitchen and common areas are cleaned on a regular basis. During the program, students clean their own rooms.
Dorm features:
9 floors
Every floor has 8 rooms
American students are mixed with Russians which makes it perfect for practicing everyday speech
The dorm is accessed with electronic passes and guarded 24/7
Students share shower stalls, bathrooms, a washing machine and a kitchen. The drying machine is not provided
Bedding is changed every 10 days
A small towel is provided
Toilet paper is not provided by the dorm
Breakfast and lunch are provided at the campus cafeteria.
Russia GRINT Housing
ESTIMATED TRUMAN BILL: $6,100

Study Abroad Administration Fee: $600
GRINT Program Fee: $5,500
Includes: GRINT Tuition, GRINT Accommodation and Meals, GRINT Cultural Excursion Program, Letter of Invitation, and Registration Fee
ESTIMATED OUT-OF-POCKET COSTS: $2,719

International Airfare: $1,500
Passport & Visa Costs: $469
Including: US Passport ($145) and Russian Visa Expenses ($324)
Books & Academic Supplies: $150
Food: $300
Personal Expenses: $300
ESTIMATED TOTAL COSTS: $8,819
The estimated total cost of the program covers the billable charges to your Truman student account and any out of pocket expenses that you may encounter prior, during, and after the program.
PROGRAM DATES & DEADLINES
Term: Summer 2021  Application Deadline: February 15, 2021
Program Dates: TBD
PROGRAM ELIGIBILITY
Students must have a cumulative 2.5 GPA or higher, be in good standing with the university, and have at least sophomore standing.
Language of instruction will be in English and Russian.
HOW TO APPLY
Apply through TruView. Under your Student Tab, click on "Apply to Study Abroad." When prompted, select which term and "I am enrolling in a semester or summer program…" and on the next screen, select "Russia: GRINT" from the program drop down. After that, you'll be prompted to complete a faculty recommendation, a statement of purpose, and some emergency information and waivers.
Submit Additional Materials and Check Your Status on TruView. Once you have submitted your application, you can go to TruView to view your application status. Immediately after submission, your application status will be "Submitted, Awaiting Review." After your application has been reviewed by the study abroad office, you will receive an email from the Study Abroad office with your next steps. Your status will be updated to "Reviewed, Awaiting Materials" and a list of additional required materials will appear in TruView. Use this list to track what steps you need to complete.