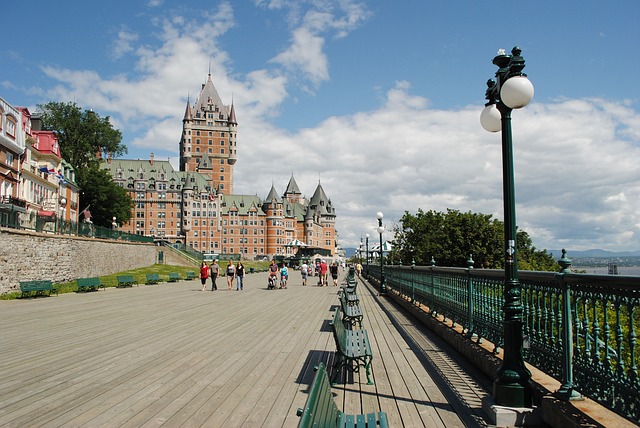 Please Note: Program not available for the summer and fall 2022 terms.
Located in the historic city of Québec City, Canada, the Université Laval program offers students a fully immersive French language experience without needing to travel to Europe. Students will be enrolled in a 5-week intensive language immersion course worth 6 credits, which focuses on improving communication skills.
Visit Laval Website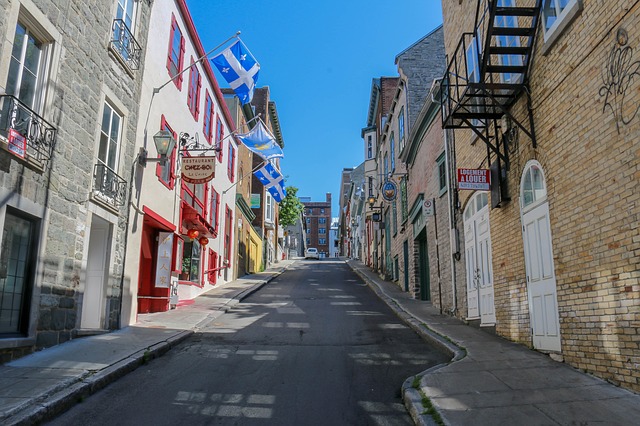 Known worldwide for its rich history and European charm, Québec City is recognized as a UNESCO World Heritage treasure. The city offers an exceptional quality of life and affordable cost of living and tops the list of Canada's safest cities. With its cultural and economic vitality, Québec has all the benefits of a big city in spectacular natural surroundings.
COURSES, CREDITS, and GRADES
During the summer, students will take two or three courses at Laval for a total of 6 credits. Students must complete a Course Substitution Form in order for courses to transfer back as LSP, major, or minor credits at Truman.
AREAS OF STUDY
Upon acceptance to Laval, students will be required to take a placement test and placed into a course plan with the corresponding level. Each sequence of courses is worth 6 credits. Students will take intensive French language courses and participate in a variety of sociocultural activities.
The format of the academic schedule is as follows:
Morning classes: Emphasize speaking and oral comprehension
Afternoon classes: Students will choose from group sociocultural activities led by Francophone organizers. Past activities have included a variety of workshops (ceramics, sports, Québecois folksongs, French cooking, dancing, etc.), coffee hours, and mini excursions (usually on Thursdays or Fridays).
Evening activities include: Movies, plays, concerts, dinner in French and Francophone restaurants with Francophone organizers, Soirée Internationale (students from many countries perform)
Saturdays: Full or part-day excursions led by Francophone organizers
Laval Course Availability
STUDENT LIFE
Students will find themselves housed and taking classes among mainly American and other international students. Laval has a very active campus with many social and cultural events. The campus is comprised of 56% wooded parkland, green space, pavilions, and athletic fields which are great for hiking and recreation. Students will also participate in a variety of free  activities and excursions. Other activities are available to sign up for at an additional cost.
HOUSING
Students will stay in on-campus residence halls. Rooms are furnished with a standard single bed, a closet, a dresser, a sink, a desk, and a bookshelf. Bedding is provided. There are communal bathrooms on each floor as well as study rooms, game rooms, and shared kitchens. Laundry facilities are located in the basement of each residence hall. Students must pay a security deposit upon arrival. Meals are not included in housing costs. Students can eat in the university cafeteria at an additional cost or make their own food in the shared kitchens.
Laval Housing
ESTIMATED TRUMAN BILL: $3,538

Study Abroad Administration Fee: $600
Study Abroad Program Fee: $2,900
Study Abroad Insurance Fee: $38
Calculated at $38.00 per month x 1 month
ESTIMATED OUT-OF-POCKET COSTS: $2,395

International Airfare: $500
Passport Costs: $145
Accommodation: $1000
Books and Academic Supplies: $100
Food: $300
Personal Expenses: $350
ESTIMATED TOTAL COSTS: $5,933
The estimated total cost of the program covers the billable charges to your Truman student account and any out of pocket expenses that you may encounter prior, during, and after the program.
PROGRAM DATES & DEADLINES
Term: Summer 2021   Application Deadline: February 15, 2021
Program Dates: TBD
PROGRAM ELIGIBILITY
Students must have a cumulative 2.5 GPA or higher, be in good standing with the university, and have at least completed one semester of French language.
HOW TO APPLY
Apply through TruView. Under your Student Tab, click on "Apply to Study Abroad." When prompted, select which term and "I am enrolling in a semester or summer program…" and on the next screen, select "Université Laval" from the program dropdown. After that, you'll be prompted to complete a faculty recommendation, a statement of purpose, and some emergency information and waivers.
Submit Additional Materials and Check Your Status on TruView. Once you have submitted your application, you can go to TruView to view your application status. Immediately after submission, your application status will be "Submitted, Awaiting Review." After your application has been reviewed by the study abroad office, you will receive an email from the Study Abroad office with your next steps. Your status will be updated to "Reviewed, Awaiting Materials" and a list of additional required materials will appear in TruView. Use this list to track what steps you need to complete.