---
FIJI
Name: Clair Osterhaus
Major: Biology Major, Chemistry & Forensic Science Minor
Year: Senior
Clair studied abroad in Fiji during the Fall of 2022 at the University of the South Pacific. Her best memories are hiking the Sigatoka Sand Dunes, going to the Yasawa Islands and Savusavu during breaks, getting scuba certified, shark diving, celebrating Fiji Day in the city, and hanging out in her flat with other exchange students. \
She recommends studying abroad to get out of your comfort zone and explore different cultures and cities you may not get the chance to visit again. She says you will definitely catch the travel bug after going abroad and even though it may seem scary at first, the experience will be completely worth it!
---
FRANCE
Name: Emma Broaddus
Major: International Business & French Double Major
Year: Senior
Emma went abroad to Université d'Angers, located in western France, in the Fall of 2022. Some of her favorite memories include attending Les Ducs d'Angers hockey games, watching France play in the World Cup, visiting family friends in La Rochelle and Rambouillet, seeing France during the holidays, visiting new cities and regions in France, and exploring England and Switzerland!
She believes studying abroad is a great opportunity to meet lifelong friends and learn about different cultures and languages. It is also a terrific opportunity to see and learn about the world, as well as discover more about yourself! She says she will forever cherish the memories that she made abroad!
---
FIJI
Name: Lany Borella
Major: Art History Major & Business Minor
Year: Senior
Lany studied abroad in the Fall of 2022 in Fiji! She had the opportunity to get scuba certified (her new favorite hobby), take classes in marine biology, dance with a contemporary Fijian dance group (something way outside of what she thought her comfort zone was), and made so many new friends that she still keeps in contact with today. Lany would recommend studying abroad because there is no comparable experience to it. She believes you learn so much not just in your host school, but also actual life skills as well!
---
FINLAND
Name: Meghan Novotny
Major: Biology Major & Chemistry Minor
Year: Senior
Meghan studied abroad in Finland in Fall 2022 as an ISEP Exchange student. She had the opportunity to travel to areas outside of Finland including Greece, Estonia, and norway. Some of her favorite memories include seeing the northern lights for the first time, watching the sunset with her friends on a rooftop in Santorini, and getting the full Finnish sauna experience in the sauna capital of the world!
She would recommend studying abroad because it's an incredible opportunity to venture outside of your comfort zone, as well as meet people from so many different countries and cultures.
---
SPAIN
Name: Lydia Muchow
Major: Spanish
Year: Senior
Lydia studied abroad in Spain in Fall 2022. She made many great memories while abroad, including a weekend trip to Granada and the Alhambra with the Erasmus Student Network, New Years Eve in Granada, and getting pastries from a café everyday with her classmates during breaks between classes. She would recommend studying abroad to other students because it's unique to get to know a new city, culture, and people.
Through studying abroad, she got to "make this city over 4,000 miles away" her home. She had awesome roommates from two different European countries, and it was so interesting to compare different aspects of their lives and languages. She also had some amazing professors who were always super enthusiastic and helpful during classes, making it an overall great experience with so many sources of natural learning.
---
FRANCE
Name: Alex Thornhill
Major: French & International Business Double Major
Year: Junior
Alex studied abroad in France at the Universite d'Angers in Fall 2022 through the ISEP program. One of his best memories was when France advanced to the World Cup. After the game, the streets of Angers shut down with people celebrating in the streets, parading the French flag, and playing the national anthem. He also looks back fondly on the time spent with his boyfriend Cyriaque, who taught him how to fluently speak and comprehend French through television shows, movies, and trips to many cities in Bretagne. Alex was in London during a large energy strike movement, which shut down the streets in front of Big Ben, and also had the amazing opportunity to go to the Geneva International Film Festival (GIFF) with fellow Truman student Emma Broaddus.
He would recommend studying abroad to students who are interested in becoming bilingual. He argues that the few months he had in France changed his level of fluency forever, and taught him a new level of cultural intelligence related to France's elegant, polite, and structured society.
---
SWITZERLAND
Name: Sana Mahmood
Major: Business Administration Major & Design Minor
Year: Senior
Sana studied abroad in Switzerland in Fall 2022 as an ISEP Exchange student at the University of Bern. She had such an incredible experience with many incredible memories, including: (1) Having a view of the Alps from the school's campus, (2) swimming in the Aare River, the longest river in Switzerland, (3) hang gliding and paragliding in the mountains, and (4) exploring many beautiful different towns and landscapes.
She would recommend studying abroad to other students because it is an amazing experience to live/learn in a new environment, travel to places you otherwise wouldn't, and meet lifelong friends from around the world. She had the best time during my semester in Switzerland and wants everyone to have that opportunity during their time at Truman.
---
ARGENTINA
Name: Grace Bushmeyer
Major: Spanish
Year: Senior
Grace studied abroad in Buenos Aires, Argentina in Fall 2022 through an ISEP program. She had the incredible experience of witnessing Argentina win the World Cup while she was there abroad. She believes it is one of the best experiences of her life. Grace said her whole semester there was incredible. She got to see so much of Argentina and even more of South America too! She recommends studying abroad to other students because you get to experience an amazing place, meet a ton of cool people, and learn so much about yourself!
---
FINLAND
Name: Ethan Kershaw
Major: Interdisciplinary Environmental Economics & Policy
Year: 4th year
Ethan studied abroad in Finland in Fall 2022 as an ISEP Exchange student. He has many fond memories of his time abroad, including staying in a Finnish lake house for a weekend and running from the cold lake back to the sauna. He would recommend studying abroad to other students because he believes it is a great way to experience another culture, to meet lots of new people, and to learn to adapt to big changes!
---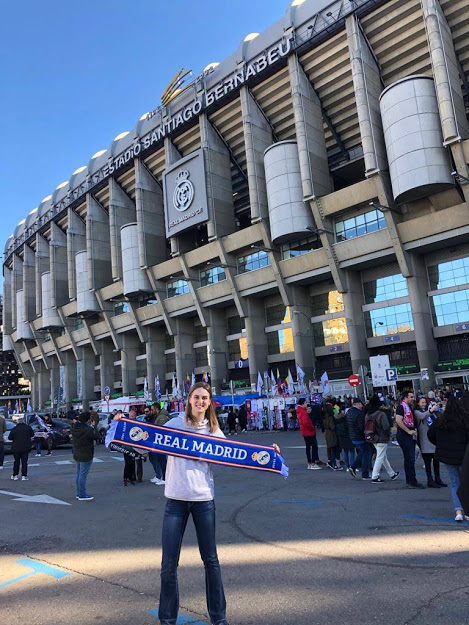 Name: Claire Viviano
Major: Spanish Pre-MAE (Minor in Communication)
Study Abroad Program: Universidad de Burgos
Favorite Memory: And I have to pick just one?! That's tough. For me personally, I absolutely loved taking my parents around Spain during Holy Week. After touring Burgos, we made our way to Ávila, Madrid, and Barcelona. I embraced the opportunity to use the Spanish that I had learned alongside my parents who had no prior experience with the language.
What did you wish you had known before you left: Before arriving to Burgos, I had no idea how affordable traveling around Europe can be. If I would have known, I would have done a bit more research about the places that we visited, especially those outside of Spain.
One lesson you hope to remember: As someone who is very close with both my family and friends, I honestly did hesitate at the thought of leaving these people for five months. However, I decided to make myself uncomfortable for a time and it absolutely paid off. Although some things had changed after the five months I spent abroad, home was still waiting for me when I got back. The lesson in a nutshell that I hope to remember would be to avoid the temptation to wait for the "perfect" time to pursue a goal. Oftentimes it's best to just jump right in and get after it.
What would you tell a prospective student: While social media posts often make studying abroad look like a fairytale, it is important to know going in that living in a new culture far away from home does come with challenges. At the same time, if you're open to personal and professional growth by getting outside of your comfort zone, studying abroad is undoubtedly an experience of a lifetime! It is an amazing way to see the world and to be exposed to other walks of life.
---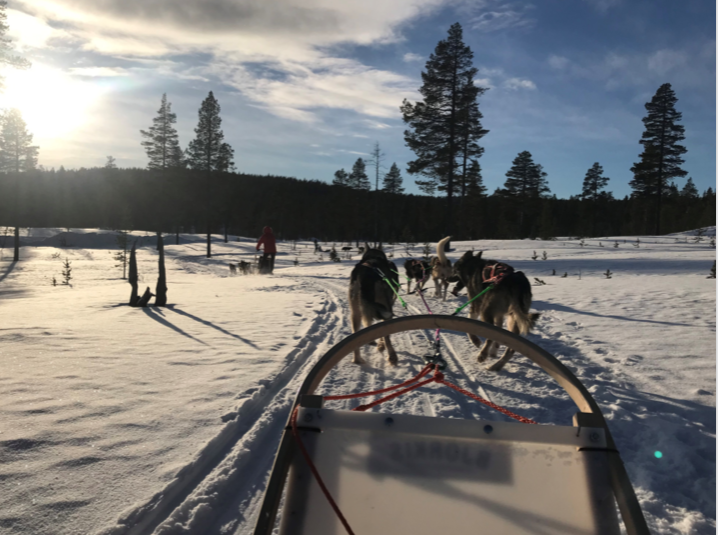 Name: Katie Swenson
Major: Math & Statistics
Study Abroad Program: ISEP: University of Jyväskylä
Favorite Memory:When we went to Lapland, I got to swim in the Arctic Ocean! It was super cold and it definitely shocked my system, but you go to the sauna beforehand to prepare. I felt like a true native once I finished.
What did you wish you had known before you left: I didn't realize how fast it would go by. It was such a unique and special experience, but I was so nervous about it that sometimes I would forget that.
One lesson you hope to remember: I learned a lot about how to be independent and solve problems on my own. More than that, I gained a lot of confidence but I still learned how to ask for help.
What would you tell a prospective student:You should absolutely go! There are ways to get around the obstacles you're facing. When I was a freshman, studying abroad wasn't something I thought I was capable of doing. It was out of my comfort zone but in a really good way. It's not as scary as you think.
---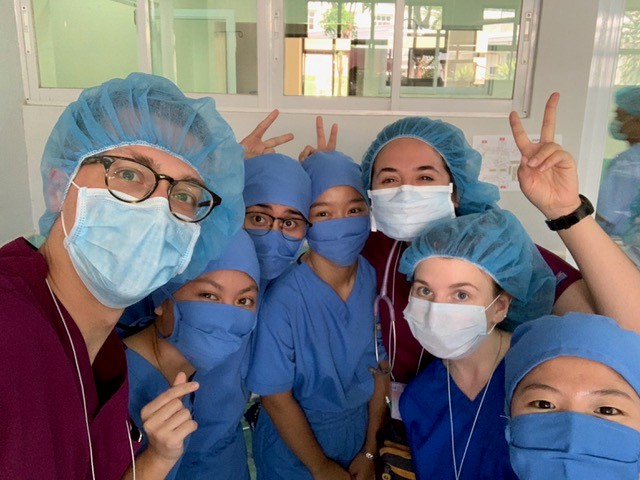 Name: Luke Gittemeier
Major: Nursing
Study Abroad Program: Faculty Led: West Visayas State University
Favorite Memory: We got to get paired up with a Filipino nursing buddy. We hung out with them inside and out of clinical. Filipino culture is about being very intentional in your relationships so it was amazing to be in such a close and rewarding friendship.
What did you wish you had known before you left: I would tell myself to embrace every single aspect of the culture and fully immerse myself.
One lesson you hope to remember: I want to stay intentional in my relationships and friendships and focus on personal connections. It has motivated me to move forward and bond closer with other people.
What would you tell a prospective student: I know the cost can be intimidating. Even just going to a different country and not knowing what's going to happen can be super scary, but just take that step forward. It's truly an experience that I wouldn't trade for anything in my life, and it gave me countless lessons I will carry with me.
---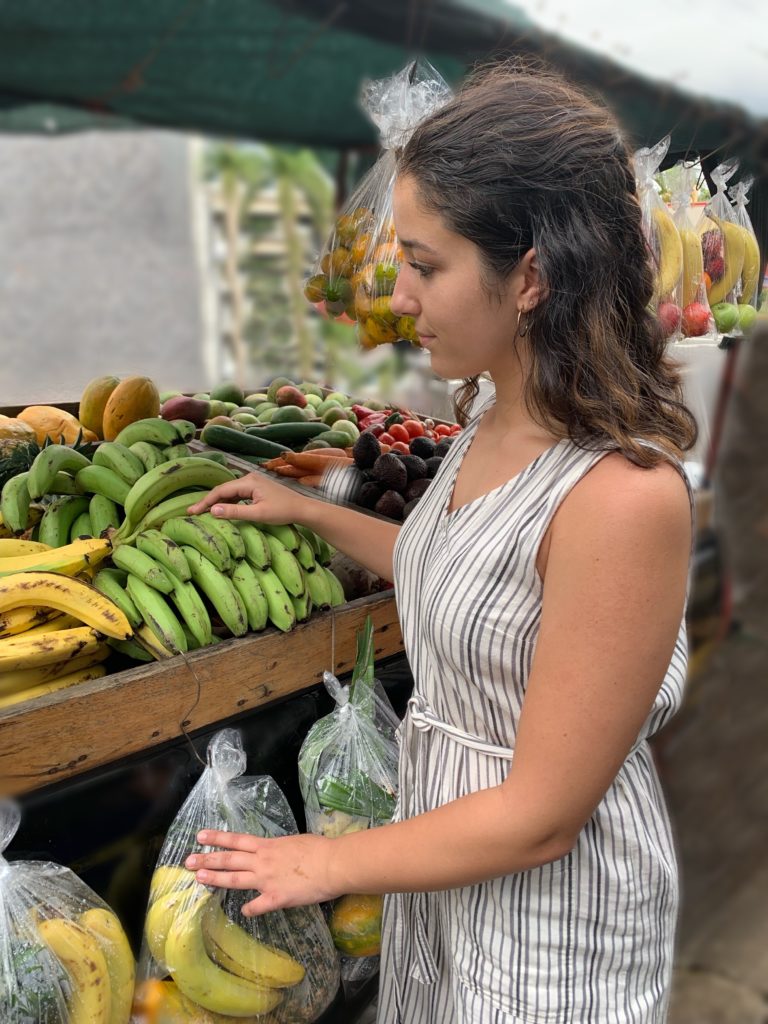 Name: Mikaela Szwargulski
Major: Business Administration
Study Abroad Program: Faculty Led: Costa Rica
Favorite Memory: Ziplining in Monteverde! I felt like I was flying through the air. At first it was a little scary, but I am so glad I took the leap.
What did you wish you had known before you left: Use all the free time you have to explore the city and meet new people.
One lesson you hope to remember: My host mom always told me that my worries should not overpower my happiness.
What would you tell a prospective student: This trip taught me how to be more independent, and it strengthened my confidence.
---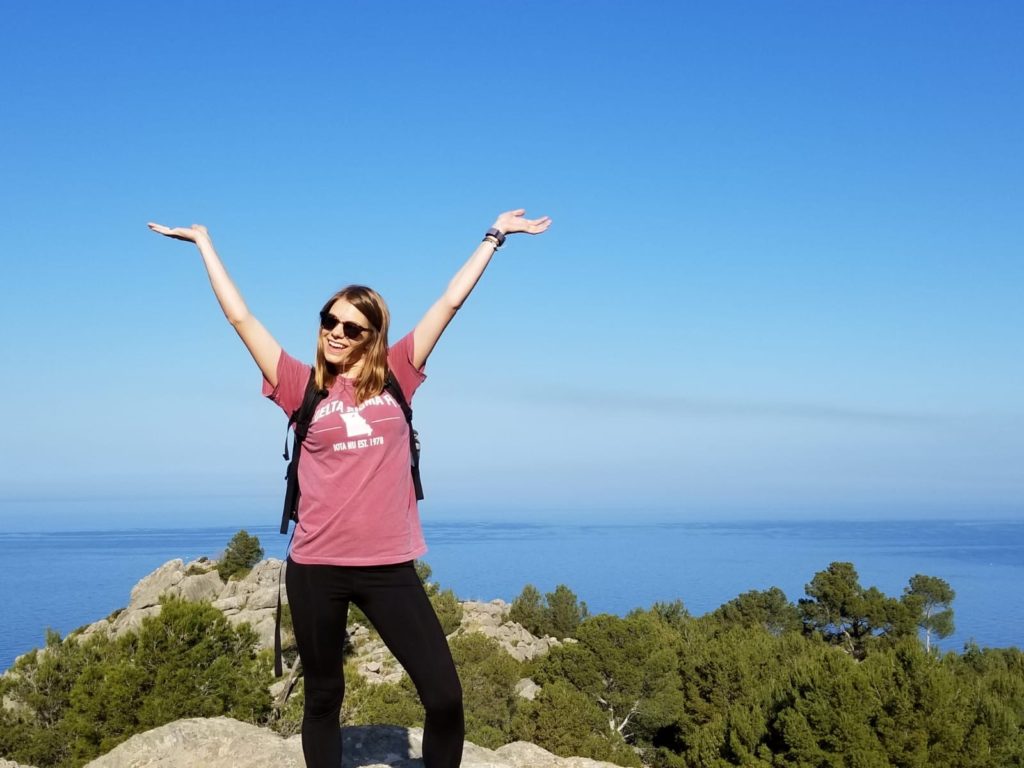 Name: Maria Zak
Major: Business Administration and Spanish double major
Study Abroad Program: Universidad de Burgos in Burgos, Spain
Favorite Memory: Being truly immersed in another culture and language every single day!
What did you wish you had known before you left: Your semester will go by so much quicker than you expect!
One lesson you hope to remember: Traveling somewhere new is always worth the time, energy, and money involved; it can make you a more well-rounded, culturally-aware individual
What would you tell a prospective student: Take the opportunity to study abroad at some point in college.  There are so many options and price points to fit your schedule.  It will make you a more well-rounded individual, give you a city to make your home away from home, and allow you to make connections to last you the rest of your life.
---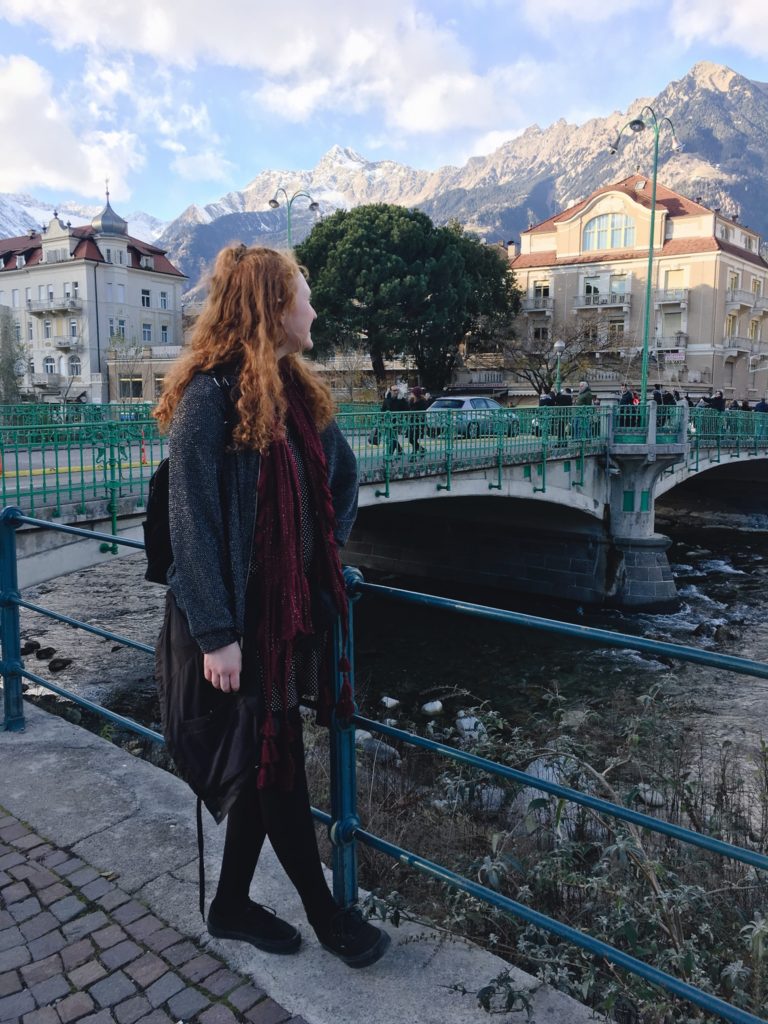 Name: Sofi Bacandreas
Major: Justice Systems
Study Abroad Program: CIS, Lorenzo de' Medici in Florence, Italy
Favorite Memory: One of my favorites is the day I visited the Galleria dell'Accademia, where David is. Every Sunday was free admission to any state museum and I always took advantage of that. Seeing the history and art of Florence was always mesmerizing. Particularly seeing David was one of my favorites. One weekend trip where I stayed with some family friends in Glasglow, Scotland was also very memorable.
What did you wish you had known before you left: It's okay to be anxious for the first few weeks of adjustment.
One lesson you hope to remember: I think this quote by Nelson Mandela sums it up, "If you talk to a man in a language he understands, that goes to his head. If you talk to him in his language, it goes to his heart." It is very important to make an effort to learn a few words in the language where you're going speaks. Even if it's just hello, it's worth it.
What would you tell a prospective student: I would tell them to absolutely study abroad. There is no better time in your life to be able to explore the world than right now. Pick whatever country has most interested you and find a program there.
Fall 2023
Study Abroad Photo Contest
Have you recently studied abroad through Truman State University? Did you take some amazing photos while you were abroad? If this is you, the CIEA is super excited to have you participate in our Fall 2023 Photo Contest.
Qualifications:
1. Must currently be enrolled as a part or full-time student at Truman State University.
2. Must have completed some sort of study abroad experience whether it be faculty-led, summer, spring, or fall.
Contest Requirements:
The awards will be handed out for 3 categories: landscape, personal profile, and action. Students may submit up to one photo for each category. (Do not need to all categories to be entered in contest.)
You must provide a creative caption for each of the photos submitted. Yes, this will be considered when reviewing your application. Captions must be no more than 50 words and must provide a thorough idea of the photo's context and impact. (Think: how does this photo demonstrate an international experience?)
Submitted photos may be from anywhere you visited while abroad, and not necessarily from your host university destination.
When you submit your photos label them as –> "LAST NAME, FIRST _ LOCATION _ PHOTO CATEGORY"
Category Requirements:
Landscape: must show a landscape (preferably long-shot) photo of a location abroad. There may not be any human subjects included. Don't worry, if there's some guy standing way off on the mountain you photographed, we won't dock points. Just make sure they're not the focal point.
Personal/Profile: must show a single subject person (anyone) that demonstrates the significance of the setting as well as the subject. (Think: how do the two elements compliment each other?)
Action: must show a subject(s) in action in an abroad setting and demonstrate the significance of that action in proportion to the scene behind them. Don't panic about this one. They don't have to be pretending to scale that same mountain we talked about earlier. Be creative with this one. (Think: how do I show the audience some fun while I was abroad?)
Submissions for photos will begin on
October 2, 2023
.
Submissions will end at 11:59PM on November 17, 2023!!!
(Winners will be announced on December 6, 2023)
Need some inspiration? Here were our most recent winners:
Spring 2023 Photo Contest Winners
---
Landscape
Winner:
EMMA BROADDUS
The descent from the summit of Èze on Nietzsche's Path – engrossed in the quiet and serenity of nature, surrounded by my loved ones. As Nietzsche says, "you are treading your path of greatness." A reminder to reflect, be present, and find the beauty in every step.
Runner-Up:
MEGHAN NOVOTNY
Above the Arctic Circle in Norway, the Lofoten Islands are easily the most photogenic place I have ever seen. On our second night, the aurora borealis exploded over the horizon and I was lucky enough to capture its beauty in what I consider one of my most rewarding photographic moments.
---
Portrait
Winner:
CLAIR OSTERHAUS
We dove among coral and even a shipwreck called the Suilven. Underwater life is some of the most vibrant and colorful I have ever seen and the experience of swimming alongside a ship was unexplainable and something I may never have experienced without going to Fiji.
Runner-Up:
ALEX THORNHILL
Paris, France
---
Action
Winner:
SANA MAHMOOD
The Galleria Vittorio Emanuele II, Italy's oldest shopping gallery located in Milan, was flooded with tourists and locals alike on Black Friday to capitalize on retail sales–an American tradition which, unbeknownst to me, had crossed the ocean.
Runner-Up:
GRACE BUSHMEYER
After exploring Cuzco's markets, I walked back to the main square and stumbled upon a huge parade! There was live music and traditional dances followed by this processional featuring a local saint. One of my favorite parts of traveling was randomly finding fun events like this!
---
Center for International Education Abroad
Truman State University
Baldwin 106
100 East Normal Avenue
Kirksville, MO 63501
(660) 785-4076
studyabroad@truman.edu