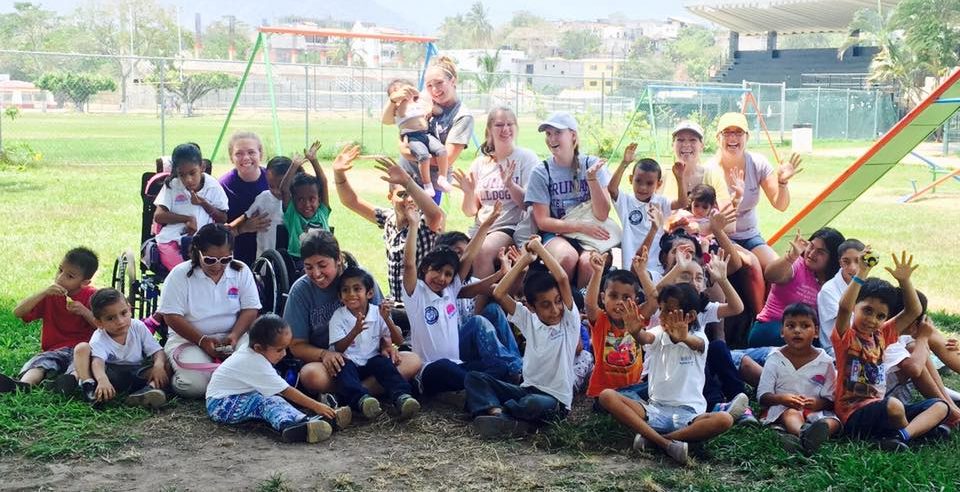 COMMUNICATION DISORDERS EXPERIENCE IN MEXICO
A communication disorders immersion and cultural experience providing oral-motor and hearing screenings, language-based activities, feeding screenings and education, as well as early intervention and pre-literacy caregiver training and education. All students will rotate through 4 sites: a "Pop-Up" clinic, a daycare for children with severe disabilities, an orphanage, and a special needs school all located in Puerto Vallarta, Mexico. Students and faculty will reside in a hostel during the experience. Two cultural excursions will be included within the day trip. Students earn clinical clock hours (a degree & certification requirement) via supervised clinical activities requiring licensed and supervised SLP/faculty. Pricing will be published when the program is approved. Please contact the program director or the Study Abroad Office for more information.
Where You'll Go*
Below is the itinerary from last year's program. Some events and dates will be modified for this coming year, but this list is provided to give you a better idea of the types of experiences you can anticipate:
Saturday, May 16th: Arrive at Puerto Vallarta, tour the Boardwalk
Sunday, May 17th: Zip-Line Canopy Tour
Monday, May 18th: 2 clinical rotations, educational presentation #1, walking cultural tour
Tuesday, May 19th: 2 clinical rotations
Wednesday, May 20th: 2 clinical rotations, educational presentation #2, BBQ
Thursday, May 21st: 2 clinical rotations, educational presentation #3, PRIDE Parade
Friday, May 22nd: Cultural music festival on the Boardwalk
Saturday, May 23rd: Boat/Cruise/Snorkel
Sunday, May 24th: Arrive back to St. Louis
*Please remember that this itinerary is tentative and subject to change. More details will be shared as they become available.
What You'll Study
Course Name: Communication Disorders Experience in Mexico
Course Number: MEX 510
Credits: 3.0
Prerequisites: CMDS 380: Principals of Clinical Management & clinical assistant one semester; or CMDS 480; or CMDS Graduate School status
Degree Fulfillments: Satisfies LSP Intercultural Competency Requirement
Click Here to See the Complete Course Syllabus.
Course Objectives
International service learning makes a unique contribution to building global awareness, global partnerships and world peace. The purpose of the study abroad program is to enable CMDS students to expand the clinical skills they are learning in the class room to real life international applications and to work in a cross-cultural environment. In partnership with the orphanages, school, and day care facility, Truman CMDS students and faculty will provide service with the people of Puerto Vallarta, Mexico while learning about Mexican social, cultural, historical, economic, political and religious history, and present day reality. Students will enjoy the following benefits from the experience:
Cultural international exposure – a rich international experience designed to significantly enhance students' academic life at Truman State University
Vision of how they can make a difference in the world
Direct application of their education in an unconventional setting
Opportunity to share their knowledge and expertise
Learn to work as a team and collaborate as a group
Communication and presentation skills
Professor-student mentored learning – the opportunity to build close connections with other members of the University community (instructors and other students).
A small-class educational environment that will facilitate cross-cultural learning and that will add to the diversity of their academic experience (this diversity may exist as a result of self-guided study, inquiry-based activities, interdisciplinary approaches, and/or language immersion).
Course Requirements
Submit an application and statement of interest and objectives
Attend preparatory meetings
Read all assigned material
Select a presentation topic and group to gather preliminary information
Keep a daily journal during the trip
Participate in the reflective learning process while on the trip
Participate in all in-country events
Expand upon presentation topic through on-site interviews and recording observations
Using your preliminary research and information gathered while on the trip; create a Power Point presentation with your group to present fall 2020
What Students Say
Your Instructor

Andrea Richards
Clinical Instructor
arich@truman.edu | HS 2245
Let Us Know You're Interested!
Due to world-wide travel restrictions, the Study Abroad Office has delayed opening the application and deposit process for tthe CMDS Experience in Mexico for Summer 2021. However, we are asking interested students to COMPLETE THIS ONLINE INTEREST FORM in order to better understand who is considering programs this year and keep you up to date with the most current information about applications, deadlines, and program changes. Completing this form does not commit you to participating in a program or create any charges on your student account. It will only be used to help our office better communicate with interested students to facilitate your application process.