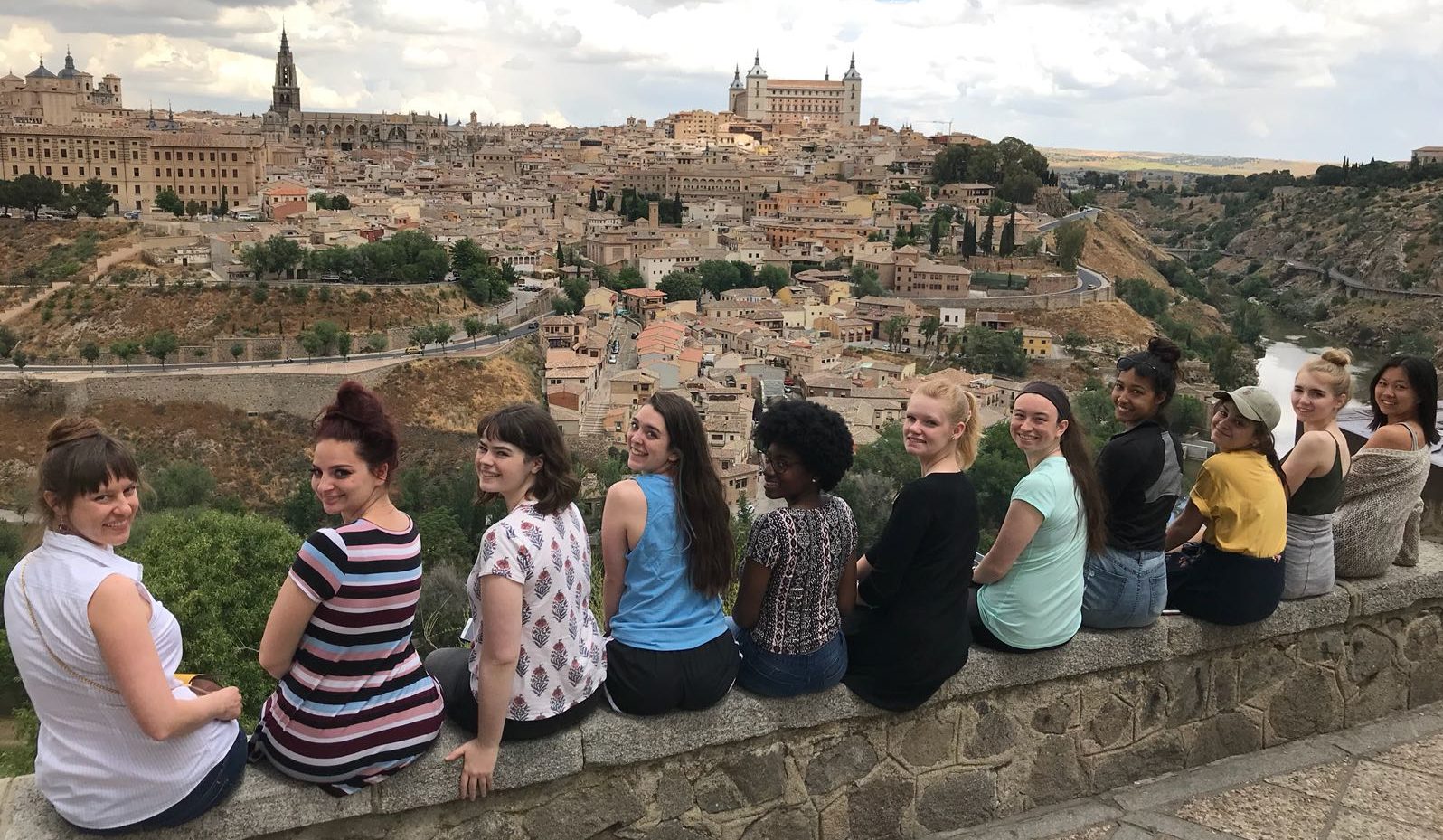 With a Faculty-Led Study Abroad Program at Truman, your classroom is transformed by going abroad! They are designed to combine the Truman professors, classmates, and academic excellence you've come to expect at TSU with immersive cultural experiences and unique field-based learning.
As past students attest, the results are nothing short of life-changing! Explore our programs below, reach out to course instructors to learn more about a program, or contact the study abroad office to help you get started.
Upcoming Faculty-Led Programs
---
Financial Aid
Affordability is one of Truman's core values and there are several ways to make international study an affordable option, especially through our Faculty-led Programs. With the help of Truman's academic scholarships, federal financial aid and other financial assistance, a study abroad experience may be more attainable than you think. This is an investment that will pay you dividends for years to come. Take a look below for information regarding various forms of financial aid available to Truman students studying abroad:
Payment Information
Faculty-Led Programs have a payment structure that differs from the regular billing students experience through Student Accounts in that payments are typically made prior to charges appearing on the student's account. Therefore, rather than waiting for charges to appear, students will need to make payments according to the schedule listed on their program page. Please make arrangements to ensure that all payments for your program are made on time. You can make your payments through your online Truview account in the Student Account Suite (with the "eDeposits" option), by mailing a check, or processing your payment at the cashier window. Please allow several days after payment for changes to be reflected in TruView. If you anticipate any late payments, want to discuss alternate payment arrangements, or expect part of your program to be covered through Financial Aid, please contact Student Accounts as soon as possible to discuss your situation:
Student Accounts
staccts@truman.edu
McClain Hall 105
(660) 758-4074
Participant Cancellation and Refund Policies
Students wishing to withdraw from their program or withdraw an application must complete the
on-line program withdrawal request form
in order to make their withdrawal official. Students who withdraw from faculty-led programs on or before the commitment deadline are eligible to receive a full refund of any payments they have made regardless of the reason for their withdrawal. Students who withdraw after the Commitment Payment Deadline but on or before the Final Payment Deadline will not receive a refund of their Deposit or Confirmation Payment unless Truman State University cancels the program (see details in the Program Cancellation Policy below), however they will receive a refund of any payments made towards the Final Payment for the program. Student who withdraw after the Final Payment Deadline will not receive a refund of any payments they have made towards the program unless Truman State University cancels the program (see details in the Program Cancellation Policy below).
Program Cancellation Policy
The Center for International Education Abroad (CIEA) works for the success of all study abroad programs; however, it reserves the right to cancel any program at any time and for any reason it deems necessary for the good of the participants in the program or the interests of Truman State University. Generally, there are two situations under which a faculty-led study abroad program might be cancelled by CIEA. First, programs may be cancelled due to insufficient enrollment. This occurs when a program fails to reach the minimum number of confirmed participants by the Confirmation Payment Deadline or when other events lead a program to have to be cancelled before it is confirmed. Since program funds are never spent until the program is confirmed, participants in programs cancelled before or as of the Confirmation Payment Deadline will all receive a full refund of all program fees they have paid to that point. The second circumstance is cancellation due to unforeseeable circumstances after a program has been confirmed. While CIEA attempts to avoid cancellation wherever possible, there are certain times when it is unavoidable, such as global pandemic, changes in local conditions, or even if a large number of late withdrawals makes a program financially non-viable. Under these circumstances, CIEA will issue all participants a refund of all program fees which have not already been paid in non-refundable payments to a third party vendor. CIEA will do its best under such circumstances to recover all costs and mitigate any losses for students, but cannot guarantee a full refund. In the extremely rare event that a program were cancelled while in progress, the Executive Director for International Education in consultation with the VPAA, the Comptroller, and University Council would review the circumstances and make a determination regarding any refunds.
Student Dismissal Policy
Students who participate in faculty-led study abroad programs agree to conduct themselves in accordance with the
Student Conduct Code,
all related Truman Policies
, and with all rules and expectations articulated on the Study Abroad Website, program webpage, or by their program director through the course syllabus, pre-departure orientations, and other handouts or communications. Students who fail to conduct themselves according to these standards may be subject to disciplinary measures up to and including dismissal from the program. When a student is dismissed from a faculty-led program they will not receive a refund of any program payments they have made. Additionally, such students will be liable for all expenses related to their early departure from the program and return home (including, for example, all flight change and transportation costs). Students who are expelled from their program will also receive an automatic failing grade for the the credits attempted on the program.
Study Abroad Office Information
While your instructor will be your primary point of contact for your program, the Study Abroad Office is here to help you navigate all the administrative and safety aspects of your study abroad experience. We can work with you, advocate for you, and help guide you as you complete all the various steps involved in study abroad. Schedule a meeting today through Calendly, email, or calling (660) 785-4076.