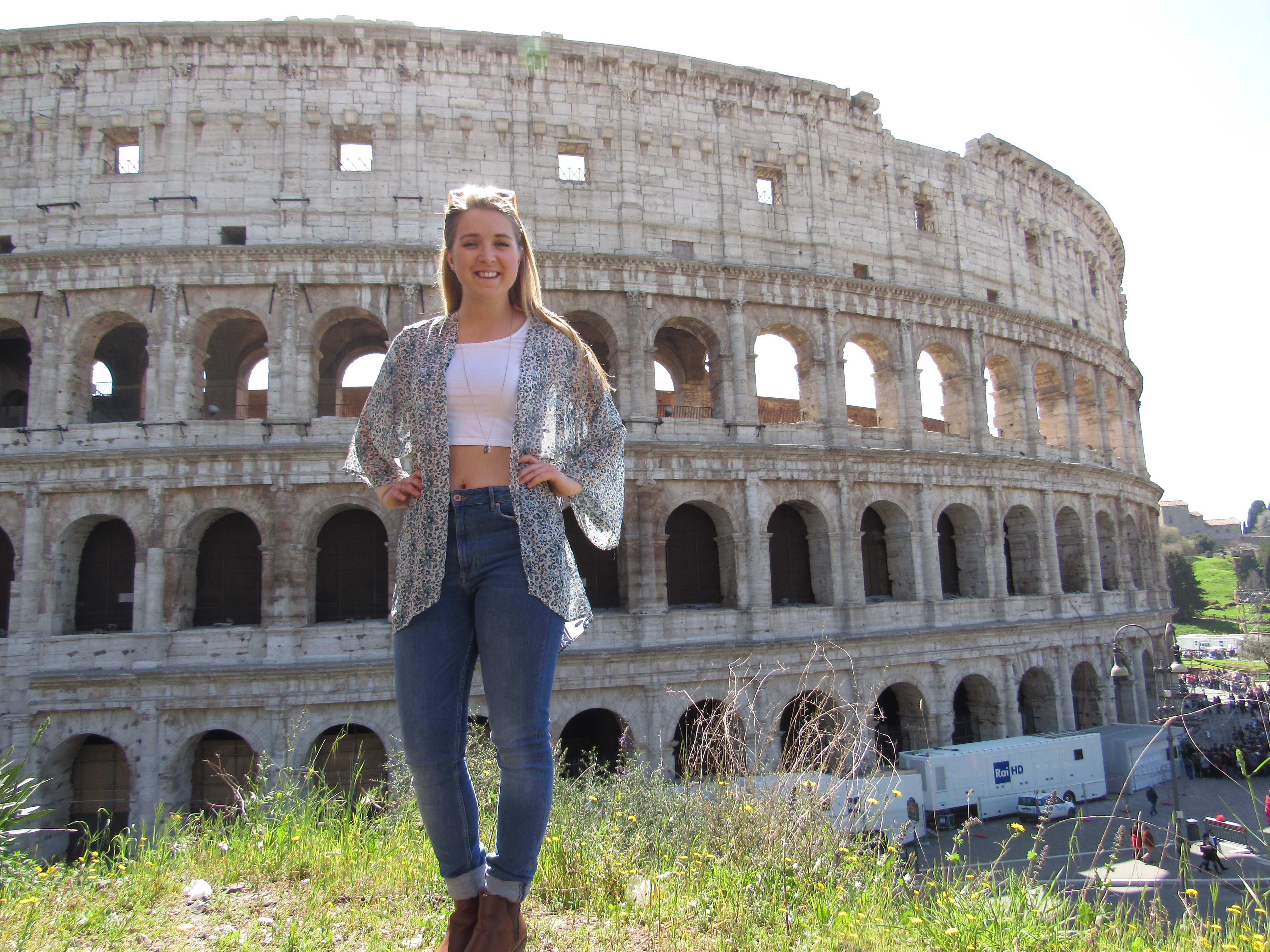 Please Note: Program not available for the summer and fall 2022 terms.
With over 45 years of experience, Istituto Lorenzo de' Medici (LdM) is one of Italy's most distinctive and well-established study abroad institutions. Depending on the campus you attend, you can choose from over 400 different courses in 32 subject areas. Students can choose courses from schools of Arts and Sciences, Creative Arts, Design, and Italian Language of Culture.
Visit LdM Website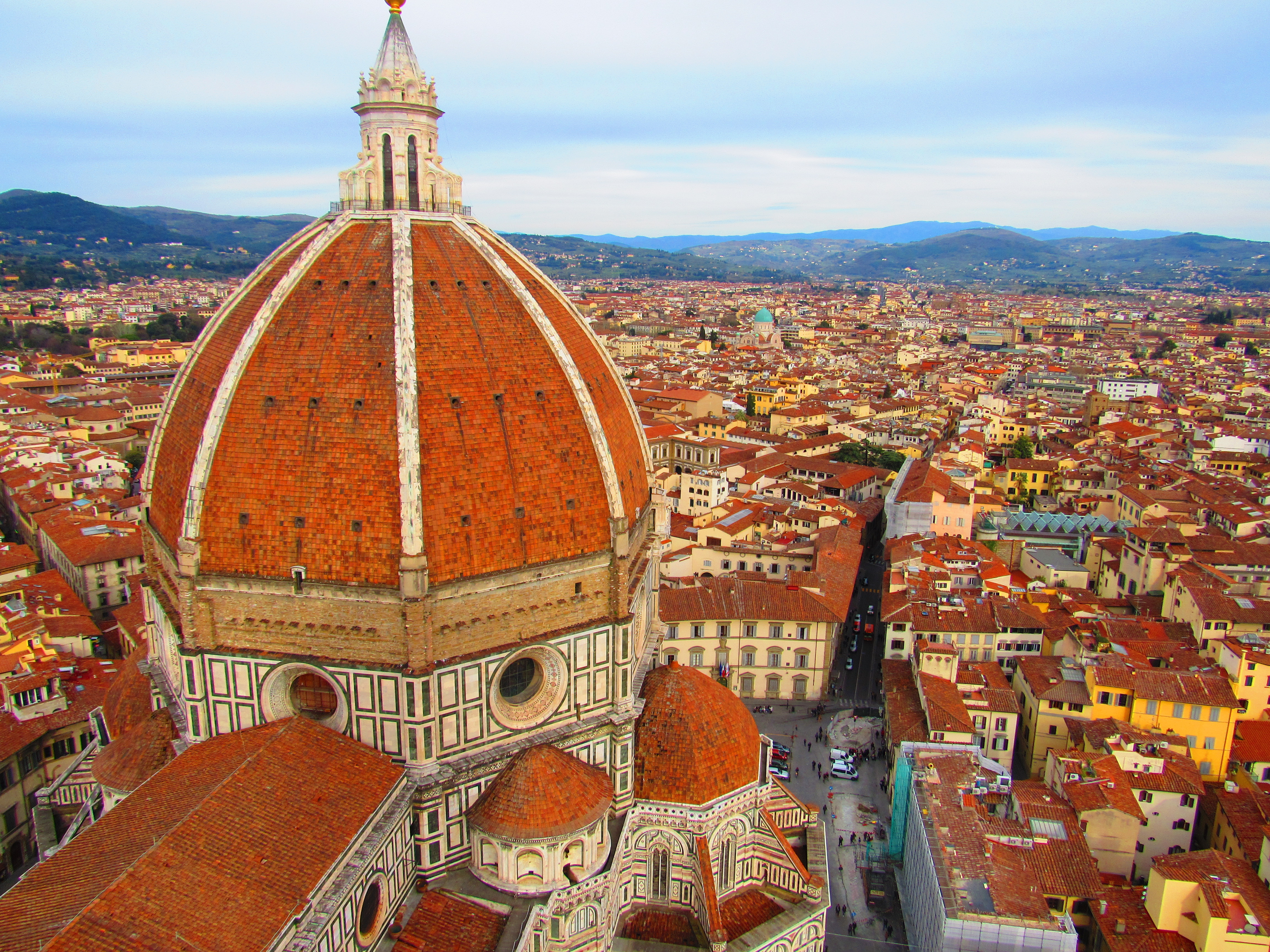 LdM's original campus is in Florence located in the heart of Tuscany. Florence is known to be a city extraordinarily rich in history and ancient traditions. It is the place where Dante, Brunelleschi, Botticelli, Leonardo da Vinci, Machiavelli, and Galileo forever changed the way we see the world. It is a perfect location for those interested in studying humanities, the arts, Italian language and culture. LdM has also recently opened campuses in Rome and Tuscania.
COURSES, CREDITS, and GRADES
Students are able to choose from the full range of undergraduate courses offered at LdM. A study abroad student must enroll in a minimum of 12 credits (4 courses). Most students enroll in a full time load of 15 credits (5 courses). Students must complete a Course Substitution Form in order for courses to transfer back as LSP, major, or minor credits at Truman.
AREAS OF STUDY
Students must take an Italian language course. Students can choose to take a language course worth either 3, 4 ,or 6 credit hours in addition to 3 or 4 other courses.
LdM offers 500 courses in an array of subjects and in six academic areas:
Agriculture
Creative Arts
Design
Italian Language and Culture
Liberal Arts and Social Sciences
Sciences
LdM Course Availability
STUDENT LIFE
Field Trips and Activities
As a complement to the academic program, students can participate in activities that are organized by their Student Advisor within the city of Florence and take day trips to nearby towns (many of the activities are free of cost). Students may also participate in optional field trips to places such as Rome & the Vatican, Urbino, Venice, Cinque Terre, Mantua, Ferrara, Nice & Montecarlo, Arezzo & Cortona & Montepulciano, Pienza, and Sorrento & Capri. These field trips are led by faculty from the school. Field trips are not included in the program cost.
Student Clubs
According to the philosophy of the school, Lorenzo de Medici's main focus is the student's personal growth, which can be strongly affected and improved by a cultural experience abroad. For this reason, LdM created and supports the student clubs, where people with the same interests can develop and increase their skills, flair, and background together in a completely different social environment. This full immersion in Italian life, society, and culture is explored through various forms and aspects in order to include as diverse a range of people as possible.
The clubs help in obtaining a good balance between the students' mutual interaction and socialization and their introduction, adjustment to, and participation with the host community.
In addition to Clubs, LdM's four sites offer various cultural activities that allow students to get to know the city and its surroundings. At LdM Rome students have the opportunity to experience various different aspects of Italian life and culture, such as sports events, films, wine tastings and nature walks in the countryside, in its Italian Club.
Volunteer Activities (in Florence, Tuscania and Rome)
LdM has developed relationships with various charities and organizations in order to provide contacts for students interested in volunteer work. Note: Clubs are subject to change. A detailed list of available clubs will be distributed to all students.
HOUSING
Students attending LdM have various housing options and LdM offers a free service to help them find accommodations at all of its campuses. Students generally live in shared apartments with other students or they can choose to live in homestays with a local Italian host, which includes half board/meals. Students are not obliged to choose housing through LdM, however, and may find their own accommodations independently.
LdM Housing
ESTIMATED TRUMAN BILL: $12,392

Study Abroad Administration Fee: $600
Study Abroad Program Fee: $7,380.00
Study Abroad Housing Fee: $4,260.00
Study Abroad Insurance Fee: $152
Calculated at $38.00 per month x 1 month
ESTIMATED OUT-OF-POCKET COSTS: $4,355

International Airfare: $1,500
Passport & Visa Costs: $205
Including: US Passport ($145) and Italian Student Visa ($60)
Books & Academic Supplies: $150.00
Food: $1,000.00
Personal Expenses: $1,500.00
PROGRAM DATES & DEADLINES
Term: Spring 2020  Application Deadline: October 15, 2019
Program Dates: January 28, 2020 – May 18, 2020
Term: Fall 2020   Application Deadline: February 15, 2020
Program Dates: August 27, 2020 – December 14, 2020
PROGRAM ELIGIBILITY
Students must have a cumulative 2.8 GPA or higher, be in good standing with the university, and have at least sophomore standing. This program is open to all majors.
HOW TO APPLY
Apply through TruView. Under your Student Tab, click on "Apply to Study Abroad." When prompted, select which term and "I am enrolling in a semester or summer program…" and on the next screen, select "Italy:

Lorenzo de' Medici

" from the program drop down. After that, you'll be prompted to complete a faculty recommendation, a statement of purpose, and some emergency information and waivers.
Submit Additional Materials and Check Your Status on TruView. Once you have submitted your application, you can go to TruView to view your application status. Immediately after submission, your application status will be "Submitted, Awaiting Review." After your application has been reviewed by the study abroad office, you will receive an email from the Study Abroad office with your next steps. Your status will be updated to "Reviewed, Awaiting Materials" and a list of additional required materials will appear in TruView. Use this list to track what steps you need to complete.