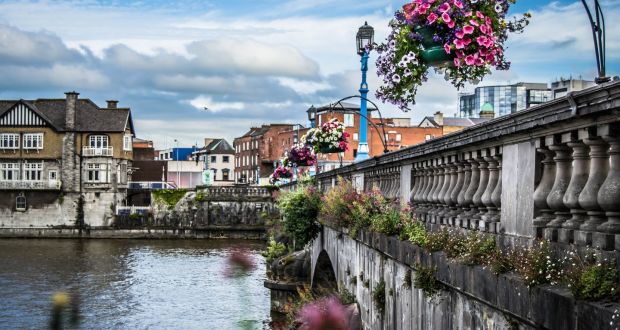 Please Note: Program not available for the summer and fall 2022 terms.
The University of Limerick was established in 1972 as the National Institute for Higher Education, Limerick and classified as the University of Limerick in 1989. Limerick is an independent, internationally focused university with over 10,500 students. It is a young, energetic and enterprising university with a proud record of innovation in education and excellence in research.
Visit University of Limerick Website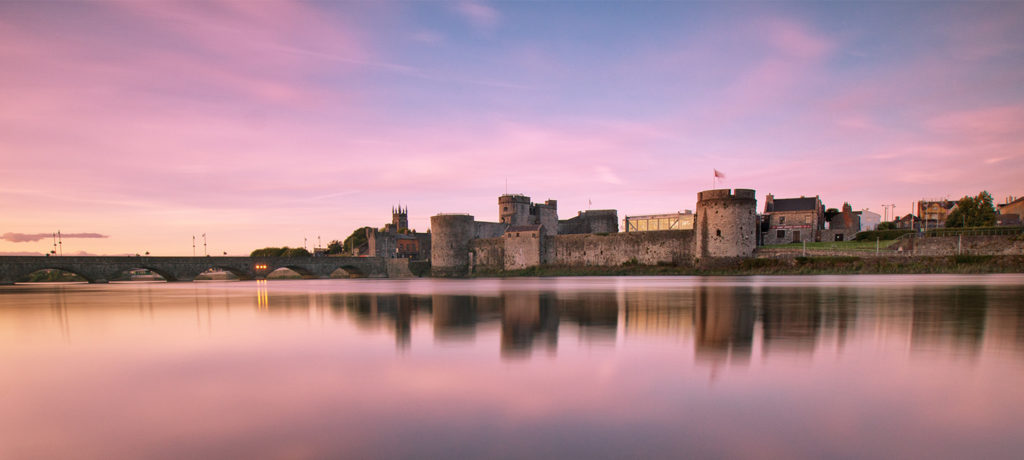 Limerick is situated on a superb riverside campus of over 131 hectares with the River Shannon as a unifying focal point. Outstanding recreational, cultural and sporting facilities further enhance this exceptional learning and working environment. The University of Limerick is a vibrant and rapidly growing community of scholars located 5 km from Limerick City and 20 km from Shannon International Airport and with a campus enrollment of some 10,534 students.
COURSES, CREDITS, and GRADES
Students are able to choose from the full range of undergraduate courses offered at Limerick. A study abroad student must enroll in a load of 15 credits (5 courses). Students must complete a Course Substitution Form in order for courses to transfer back as LSP, major, or minor credits at Truman.
AREAS OF STUDY
Course offerings are provided well in advance in order for students to choose from the wide range of courses available. Students may choose from hundreds of fully integrated courses at the University in the following Faculties:
College of Humanities
College of Business
College of Engineering and Science
College of Education
University of Limerick Course Availability
STUDENT LIFE

The program immerses students into the academic and social life of the university by providing field trips and on-campus activities. Student activities include 60 student-run clubs & societies with almost two thirds made up of sporting clubs on campus. The support network within the University of Limerick allows these Clubs & Societies to avail of the resources on offer from the Students Union, the University of Limerick Sports Department and the University of Limerick Arts Office. All are independently run, but liaise closely regarding the promotion of student run clubs and societies.
The student clubs include Aikido, archery, Athletics, Athletics, Badminton, Basketball, Chess, Golf, Hurling, Karate Shotokan, Kayak, Kickboxing, Ladies Rugby, Men's Rugby, Mountain Bike, Outdoor Pursuit, Rowing, Sailing, SkydiveUL, Soccer, Softball, Sub Aqua, Tae Kwon Do, Trampoline, UL Vikings, volleyball, Water Polo, and Windsurfing. Besides student clubs, there are many societies that are available in the University of Limerick. These societies include: Christian Union, Comedy, Computer, Cumann Gaelach, Debating Union, DJ, Drama, Environmental, Free Palestine, GSoc, History Society, Irish Peace, Law, Music Soc, Out in UL, Photographic, Poker, SVP, Trad Music, and Young Fine Gael.
HOUSING
Students live in the University's Plassey, Kilmurry, Thomond, Cappavila, and Dromroe apartment complexes with approximately 2,000 rooms. Restaurants, cafes and bars, and retail services are also available as on-campus accommodation. Students live with Irish students and other students from throughout the European Community in a variety of University villages. Individual two-story terraced houses with 4-8 bedrooms are arranged in landscaped courtyards in an attractive village style. Each house offers single study bedrooms, a large kitchen/living room and two showers.
Limerick Housing
ESTIMATED TRUMAN BILL: $7,252

Study Abroad Administration Fee: $600
Study Abroad Program Fee: $6,500.00
Study Abroad Insurance Fee: $152
Calculated at $38.00 per month x 1 month
ESTIMATED OUT-OF-POCKET COSTS: $7,905

International Airfare: $1,500
Study Abroad Housing Fee: $2,700.00
Passport & Visa Costs: $505
Including: US Passport ($145) and Irish Residence Permit ($360)
Books & Academic Supplies: $200.00
Food: $1000.00
Personal Expenses: $2,000.00
PROGRAM DATES & DEADLINES
Term: Spring 2020  Application Deadline: October 15, 2019
Program Dates: January- May
Term: Fall 2020   Application Deadline: February 15, 2020
Program Dates: September-December
PROGRAM ELIGIBILITY
Students must have a cumulative 2.9 GPA or higher.
Open to all students at all undergraduate levels and majors.
HOW TO APPLY
Apply through TruView. Under your Student Tab, click on "Apply to Study Abroad." When prompted, select which term and "I am enrolling in a semester or summer program…" and on the next screen, select "University of Limerick" from the program drop down. After that, you'll be prompted to complete a faculty recommendation, a statement of purpose, and some emergency information and waivers.
Submit Additional Materials and Check Your Status on TruView. Once you have submitted your application, you can go to TruView to view your application status. Immediately after submission, your application status will be "Submitted, Awaiting Review." After your application has been reviewed by the study abroad office, you will receive an email from the Study Abroad office with your next steps. Your status will be updated to "Reviewed, Awaiting Materials" and a list of additional required materials will appear in TruView. Use this list to track what steps you need to complete.