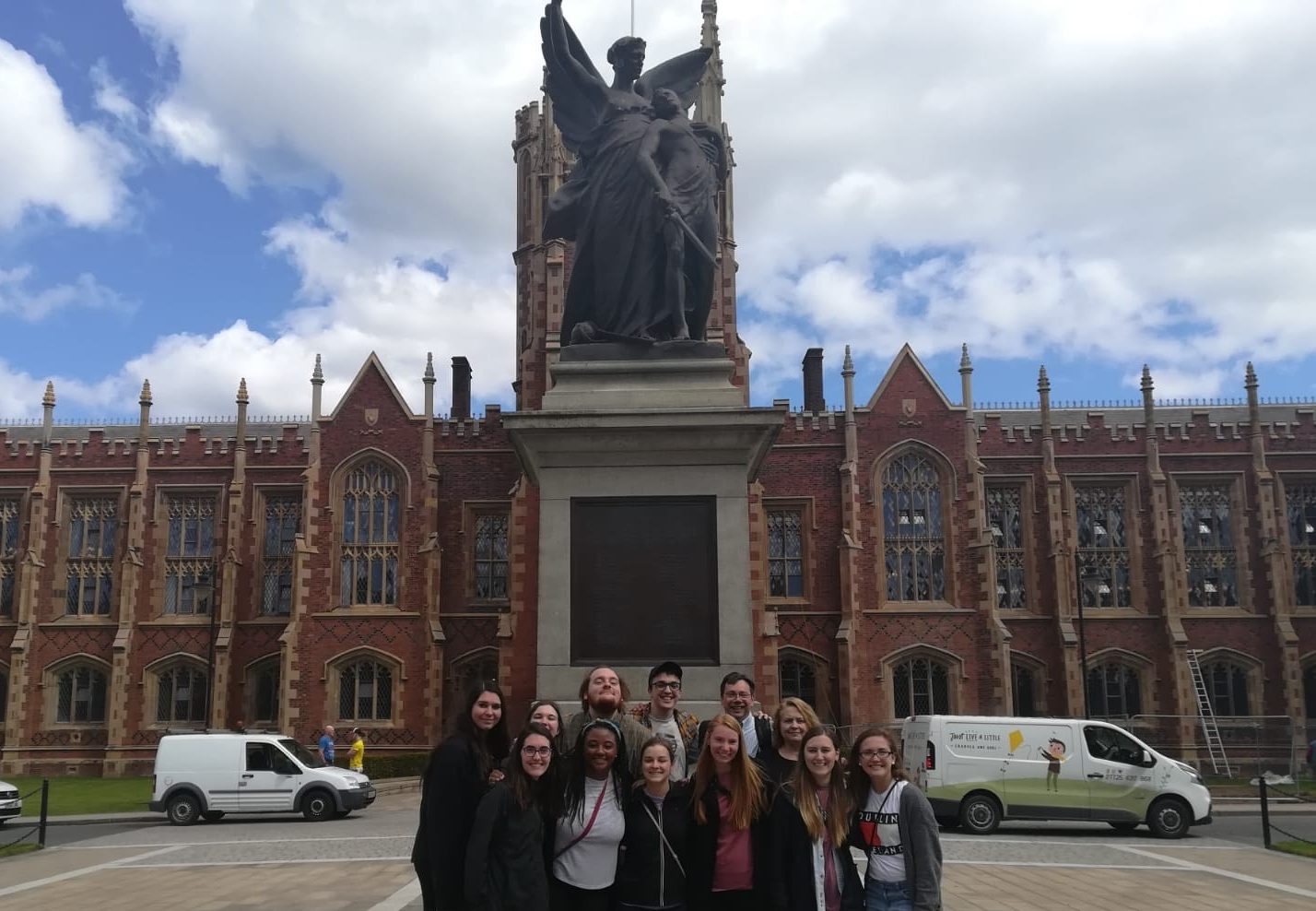 COMMUNICATION IN IRELAND
This faculty-led experience will expose students to communication in an international setting. Students will learn from a Truman instructor, as well as Communication professors and professionals from the destination country. Areas of discussion will focus on public relations, journalism and photography. Students will learn theoretical foundations, as well as apply those concepts in various settings.
Where You'll Go (May 2020 Plans)*
The information below represents a preliminary draft for some of the events and experiences being considered for this course. We are still working with our overseas partners to complete a final itinerary for this program. Please speak with this program's instructor or the study abroad office for more information, or check back later for updates.
Tuesday, May 12 – Leave U.S.
Wednesday, May 13 – Arrive in Dublin, Ireland. Basics of the city. Tour of Campus. Group dinner
Thursday, May 14 – Morning – meet
Afternoon – on-off bus tour
Friday, May 15 – Morning – journalism

Afternoon – Book of Kells tour

Saturday, May 16 – National Gallery of Ireland –
Afternoon – free time
Sunday, May 17 – Cliff Walk – all day
Monday, May 18 – Morning – introduction to reporting assignment

Afternoon – Kilmainham Gaol

Tuesday, May 19 – Morning – public relations
Wednesday, May 20 – Morning – Public Relations Institute of Ireland

Afternoon – Visit PR agency?

Thursday, May 21 – Introduction to photography
Friday, May 22 – Application of photography concepts
Saturday, May 23 – Kilkenny Castle and city walk
Sunday, May 24 – Afternoon – Review of story and photo assignments
Monday, May 25 –  Transfer from Dublin to Belfast. Introduction to Belfast. Group dinner
Tuesday, May 26 – Morning – Political tour

Afternoon – one-on-one with former political prisoner

Wednesday, May 27 –  Trip to Giant's Causeway
Thursday, May 28 –  Morning – talk with journalists covering the Troubles
Friday, May 29 – ferry to Isle of Man
Saturday, May 30 – Castle tour
Sunday, May 31 – Scenic day on Isle of Man
Monday, June 1 – Return to Dublin from Isle of Man / farewell dinner
Tuesday, June 2 – Depart for U.S.
*Please remember that this itinerary is tentative and subject to change. More details will be shared as they become available.
What You'll Study
Course Name: Communication in Ireland
Course Number: SA 300
Credits: 3.0
Pre-Requisites: None
Degree Fulfillments: Satisfies LSP Intercultural Competency Requirement
Click Here to See the Complete Course Syllabus.
Course Objectives
After successfully completing this experience, students will:
Be able to describe the application of public relations
Be able to compare public relations in America to an international setting.
Be able to demonstrate the ability to write a news story, while adhering to commonly accepted journalism practices.
Be able to demonstrate an understanding of photojournalism techniques through theory and application.
Be able to reflect on and discuss journalistic practices outside of the United States
Course Requirements
This class will include a variety of activities and assignments aimed at helping the student understand Communication and a new culture.
Blog posts – students will be required to set up a blog using WordPress.com and create at least 10 posts during the trip. Posts should focus on a common theme of the experience, not simply be an online journal.
Journal – Each student will be required to post to an online journal through Blackboard created by the instructor. A total of 10 entries is expected during the trip (about one every other day).
Reflection on public relations 4-5 pages. Grading will be based on development of topic and writing quality.
Reporting – Students will work on a group reporting project. This project will use suggested story topics. Students will then develop the story, including gathering sources and writing the story. Students should take photos to illustrate the story.
Photography – Students will be required to submit a variety of images.. Photographs will include elements from discussion, including lighting, composition and storytelling.
Course Materials
There is no textbook for this course
Readings will be made available through Blackboard. These readings will cover both Communication-related topics, as well as country-specific information. These readings will appear before the trip.
Laptop – A laptop will be necessary to complete several of the assignments.
Smartphone – A smartphone will be helpful (see below)
Camera – Students should have access to a camera. A smartphone camera is acceptable.
Audio recorder – Students should have access to an audio recorder. An audio recorder app on a smartphone is acceptable.
Students will be expected to use media in the host country, including TV news, newspapers and social media.
What You'll Pay (May 2020 Costs)

TOTAL COST ON STUDENT BILL: $6,451.50*
Study Abroad Enrollment Fee: $973.50
Calculated at $324.50 per credit x 3 credits
Study Abroad Course Fee: $54.00
Calculated at $18.00 per credit x 3 credits
Study Abroad Insurance Fee: $38.00
Calculated at $38.00 per month x 1 months
Study Abroad Travel Fee: $3,734.00
Including: International Airfare, Transportation in Country, Admissions and Cultural Experiences, Guest Lectures, Contingency Fund, and Instructor Travel Expenses
Study Abroad Housing Fee: $1,652.00
Including: Accommodations
*All pricing is TENTATIVE PRICING ONLY. These prices are only an estimate of this program's cost at the current time. This price will be updated and finalized only after additional details and pricing for various aspects of the trip have been confirmed by the Center for International Education Abroad.
PAYMENT SCHEDULE
| | Due | Amount |
| --- | --- | --- |
| Early Deposit* | 11/15/2019 | $200.00 |
| OR Regular Deposit* | 1/17/2020 | $200.00 |
| Payment 1 | 2/21/2020 | $3,125.75 |
| Payment 2 | 3/20/2020 | $3,125.75 |
*Early deposit is required for consideration for Foundation Scholarships. Early Deposits received before 11/15/2019 will be refundable until 1/17/2020.
What Students Say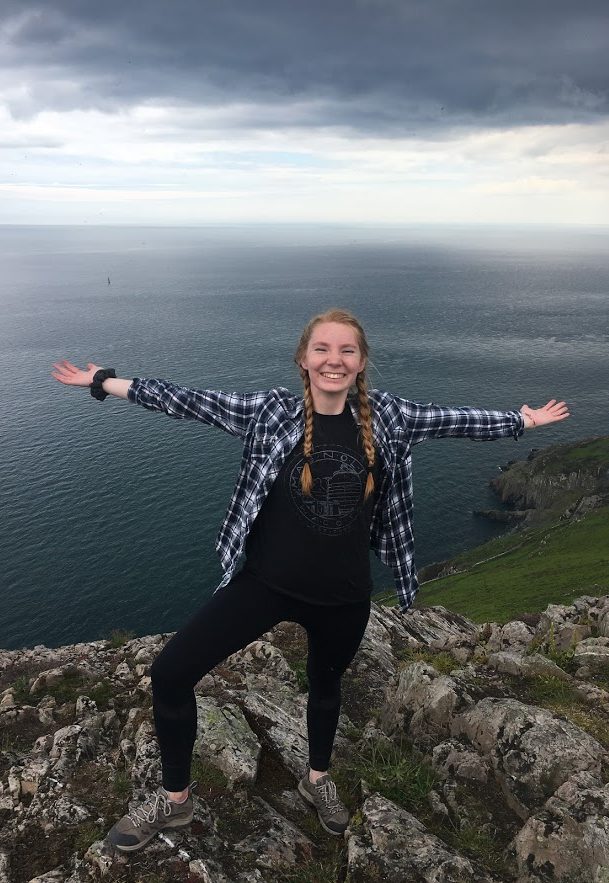 "It is a wonderful opportunity to get to experience another country without committing to a full semester or too much of a cultural difference. I loved the flexibility to be able to plan different excursions on our free days and afternoons that allowed me to travel to other locations and explore the cities we were in. It is also a great chance to further your experiences in the communication field and to be able to gain a more global perspective of what that looks like in other countries."
Kara De Bruin, Communication Major, Class of 2021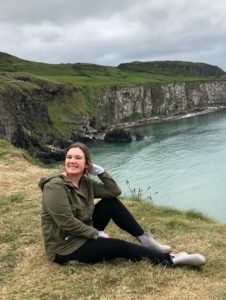 "My favorite part of the whole trip was meeting with the CEO of the Public Relations Institute of Ireland. For two hours we got to ask her questions about her 25-year public relations career and pick her brain on current trends in the industry. She was also able to give us tips as new professionals starting out in our careers. It was amazing to learn from someone as accomplished as her."
Mollie Doughterty, Communication Major, Class of 2019
Your Instructor

Prof. Don Krause
Associate Professor of Communication
dkrause@truman.edu | BT 1203
Don Krause served as a print journalist for 15 years before starting at Truman in 2007. In addition to teaching, he serves as the adviser to the student newspaper, The Index, and news website for the Truman Media Network. He also advises the Ad and PR Organization. He is a regular judge and organizer of journalism contests through College Media Association. His interests include social media, public relations and journalism, more specifically, the role of social media within public relations, convergence of news media and student media. Krause was named Truman's Educator of the Year in 2015 and received the Governor's Award for Excellence in Education in 2016.