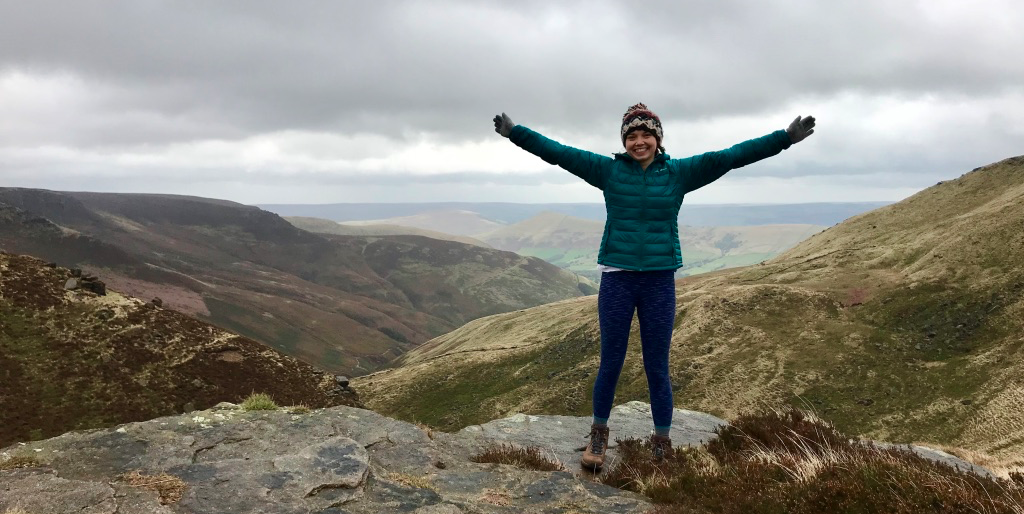 BRITAIN: IN YOUR OWN WORDS
One of the most effective ways to write moving texts, is to move, to travel through the world in search of new stories to tell. In this interdisciplinary study abroad experience we'll braid together in-class inquiry, writing workshops, and field work, as you assemble a portfolio of work that catalyzes your cultural and historical curiosity into a wide range of textual production (literary journalism, creative nonfiction, narratives, poems, blogs, podcasts, and more). Co-led by Dr. James Cianciola and Dr. Jamie D'Agostino in the picturesque northwest of England, you will visit significant historical sites and study social issues in concert with faculty from across numerous disciplines at Edge Hill University. You will learn to use multimedia to record and reflect on your experience of regional art and culture, the British slave trade, women's suffrage, Beatrix Potter's beloved Lake District, the Liverpool art and music scene (including a local act called The Beatles), the Manchester art and music scene, the British apocalypse, and more.
Where You'll Go (May 2020 Plans)*
Over the course of three weeks, you will experience the idyllic countryside town of Ormskirk, excursions to Liverpool, the Lake District, and Manchester, and a group journey to London. Find out more about this experience through our interactive map or through this online itinerary. You can also access a printable trip itinerary here. Please remember that all international travel involves some level of unpredictability and that these itineraries are subject to change without notice.
*Please remember that this itinerary is tentative and subject to change. More details will be shared as they become available.
Part One: May 20-24, 2020
Come Together at Edge Hill University in Ormskirk
The class will begin with the group traveling together to Edge Hill University in Ormskirk, England on May 20th. Group international airfare will take the group from either St. Louis or Kansas City to Manchester, England. From there, the group will be transported by bus to the idyllic village of Ormskirk. After arrival, students will receive an orientation to the Edge Hill Campus and their room assignments in on campus dormitories.
During the first several days of class, students will be introduced to the "Creative Edge" studio on campus where they will be introduced to various online tools for publishing their writings, meet for one to three hours of class time each day with lectures by Truman and Edge Hill faculty, engage in readings, and be sent off for various writing experiences around Ormskirk. Outside of class time, students are free to explore the quaint town of Ormskirk and enjoy their time in England.
Part Two: May 25-June 2, 2020
Day Trippers to Liverpool and the Lake-District
During the second portion of the program, the class will make three day trips into the city of Liverpool and an overnight trip to the Lake District–all by train. In Liverpool, students will give site presentations and dive into the history of The Beatles through visits to Strawberry Field, the Beatles Magical Mystery Tour, and The Cavern Club where the band got its start. We will also visit the Bombed Out Church of St. Luke's and a Decommissioned Nuclear Power Plant, experience the Liverpool Ferris Wheel, and tour museums such as the Walker Art Gallery, the Museum of Liverpool, the Liverpool World Museum, and the International Slavery Museum. We'll also take in a comedy show at Liverpool's Hot Water Comedy Club.
On an overnight trip to the Lake District, students will visit Dove Cottage in Grasmere, go on a hike, and reflect on the poetry of Coleridge and Wordsworth. After each trip, the class will have opportunities for writing and reflection.
Part Three: June 3-10, 2020
And in the End: London, Manchester, and Home
In the final portion of the program, we will travel as a group by train to London! During this exciting visit, we will visit Stratford, the famous home of William Shakespeare, where we will take in a play. Then its on to nearby London for two days of exploration and writing. Students will be sent off in groups to explore, see, and write about places like the Tower of London, Westminster Abbey, and Big Ben. Students will have plenty of time to dive into all the city has to offer.
After London, the class will travel back to Ormskirk for some final time for class, reflection, and projects. Students will end the trip, not only having seen and written about a great deal, but with a website showcasing their reflections in a variety of formats. Before heading back to the States, the class will make one final stop, traveling back to Manchester together to see MediaCity, home of the BBC.
What You'll Study
Course Name: Britain: In Your Own Words
Course Number: ENG 350
Credits: 3.0
Prerequisites: N/A
Degree Fulfillments: Satisfies the Intercultural Competency LSP requirement
Click here for the Complete Course Syllabus.
COURSE OBJECTIVES
You will be challenged to:
Enlarge your world by developing the receptivity to new surroundings and openness to multicultural experience that helps engender new perspectives
Cultivate an understanding of the conventions and possibilities of travel writing (and when to break them)
Develop a comfort level with a range of narrative techniques and related elements of the craft of writing
Synthesize material from readings, research, lectures, and field trips into your evolving body of writing
Curate a portfolio of work across numerous platforms which selects and sequences writing constructed from your observations, responses, and reflections of your experience abroad
COURSE REQUIREMENTS
In addition to analyzing and discussing literary journalism, creative nonfiction, narratives, poems, blogs, and podcasts, you'll also be producing your own original work.
Assignments:
Build and maintain a Wix website (https://www.wix.com)

Including: a blog, a podcast, a literary journalism story, a poem, a work of creative nonfiction, a media gallery that contains images and videos with supporting text.
Online journal: You will respond to the journal questions on our calendar. These will be relatively short passages (400-600 words) that emerge from your intellectual experience. The expectation is that students will read their peers' journal entries. I will provide example entries on our Bb page.
Site presentation: You will research the socio-cultural significance of the places we visit and present your findings on site. This presentation will be recorded. You will upload the video to your Wix website.

These sites include: Liverpool, Strawberry Fields; Liverpool, The Bombed Out Church (St. Luke's); Liverpool, International Slavery Museum; Liverpool, The Cavern Club; The Lake District, Beatrix Potter's cottage; The Lake District, Dove Cottage (Wordsworth's home); various sites in London
COURSE READINGS
Rahawa Haile, "We Go It Alone"
Freda Moon, "Born to Travel"
Rabih Alameddine, "Hope and Home"
Thomas Chatterton Williams, "In Another Country"
Pico Iyer, "Why We Travel;" "The Foreign Spell"
Bill Bryson, Notes from a Small Island
How to be a Travel Writer (Lonely Planet) by Don George (Author)
Selections from The Art of Fact: A Historical Anthology of Literary Journalism by Kevin Kerrane and Ben Yagoda
"The Great Tasmania's Cargo" by Charles Dickens
"From Specimen Days" by Walt Whitman
"Making Facts Dance" by Kevin Kerrane
Reginald Shepard, "A Chrestomathy of Desire"
Entropy Magazine's column, "Variations on a Theme"
Selected excerpts from William Wordsworth and Samuel Taylor Coleridge
Robert Hass, "Museum"
Yusef Komunyakaa, "Facing It;"
Victoria Chang, "Hotel Room"
Lucia Perillo, "Edward Hopper Study"
Eduardo Farres, "Hotel Room"
Larry Levis, "Hotel Room, 1931"
Camille Dungy, "Travelling While Black"
Adam Golaski, excerpt from Color Plates
What You'll Pay (May 2020 Costs)

TOTAL COST ON STUDENT BILL: $6,137.50
Study Abroad Enrollment Fee: $973.50
Calculated at $324.50 per credit x 3 credits
Study Abroad Course Fee: $54.00
Calculated at $18.00 per credit x 3 credits
Study Abroad Insurance Fee: $38.00
Calculated at $38.00 per month x 1 month
Study Abroad Travel Fee: $3,632.00
Including: International Airfare, Travel Services and Excursions, Additional Travel Expenses, Contingency Fund, Instructor Expenses
Study Abroad Housing Fee: $1,440.00
Including: Room and board at Edge Hill and London hotel accomodations
PAYMENT SCHEDULE
| | Due | Amount |
| --- | --- | --- |
| Early Deposit* | 11/15/2019 | $200.00 |
| OR Regular Deposit* | 1/20/2020 | $200.00 |
| Payment 1 | 2/20/2020 | $2,968.75 |
| Payment 2 | 3/20/2020 | $2,968.75 |
*Early deposit is required for consideration for Foundation Scholarships. Early Deposits received before 11/15/2019 will be refundable until 1/17/2020.
Your Instructors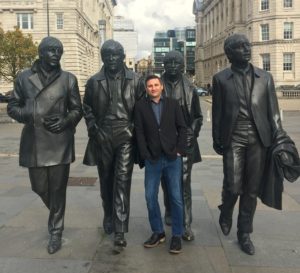 Dr. James Cianciola
Professor of Communication
jciancio@truman.edu | BT 1105
Dr. James Cianciola has been at Truman for fourteen years. His teaching and research focus on the history, theory, and practice of rhetoric as well as Italian studies, film studies, popular culture, and foodways. He has published in Devouring Cultures: Perspectives on Food, Power, and Identity from the Zombie Apocalypse to Downton Abbey (2016) and received both Truman State's Educator of the Year Award and the Missouri Governor's Award for Excellence in Education. He has taught in Italy and Greece, and he fell in love with northwest England last year thanks to Edge Hill University, the Lake District, and the Beatles' Liverpool.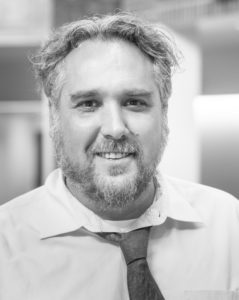 Dr. James D'Agostino
Associate Professor of English
dagostino@truman.edu | BH 249
Dr. James D'Agostino is in his thirteenth year at Truman, teaching courses on writing, literature, editing, and creativity. He is a poet and the author of Nude With Anything (New Issues Press); Slur Oeuvre, which won the Diagram/New Michigan Prize; Weathermanic, winner of the CutBank Chapbook Contest; and This Much, chosen for the Wells College Press Chapbook Prize. His poems have appeared in Conduit, Forklift Ohio, TriQuarterly, Denver Quarterly, Rattle (Poets Respond), Third Coast, and elsewhere.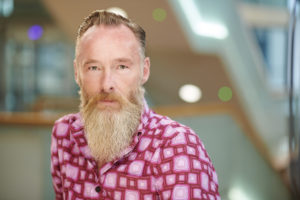 Neill Cockwill
Media and Performing Arts Technology Development Manager
neill.cockwill@edgehill.ac.uk | Edge Hill University
Neill Cockwill has worked in the Media Department at Edge Hill for over 18 years, and manages the staff within the Media and Performing Arts technical support teams. He also teaches contemporary media theory and photography (both theory and practice). His interest in photography has been life long, however, this has become his main muse when he rediscovered pinhole photography & the smell of developer.
His research interest is based around the varied temporalities inherent in the photographic medium. Through practice based research his work looks at the reception and understanding of time through long exposures and pinhole photography.
Neill's photographic work & research has been presented internationally and includes a conference paper in Turkey and exhibitions in Ireland and the UK.
For more information on Professor Cockwill, visit: https://www.edgehill.ac.uk/media/staff/neill-cockwill/
[/row]