Meet Sydnie Russian, the Fall 2017 and Spring 2018 Gilman Advisor! She is a Gilman Scholarship alumna who studied abroad in Moscow, Russia during the Spring 2017 semester.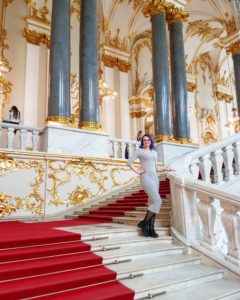 Contact info: scr7287@truman.edu
Q: Why did you study abroad?
A: Studying abroad was almost an inevitable part of my major. It is one thing to read about Russian history and culture, but to actually go there and experience it for yourself is an extraordinary opportunity to gain knowledge. I also wanted to quickly advance my language skills and immerse myself in Russian.
Q: How did the culture and academics in Russia affect you?
A: My eyes were completely opened to many "high culture" experiences that I had never had before in America, like ballet, opera, plays, and world famous art galleries and the various European and Russian masterpieces that they held. I also became more confident in my language skills and stopped being afraid to open my mouth. On the other hand, I think I became a better listener (not just in Russian) because I had to focus on what the speaker was saying and I stopped worrying about what I was going to say next. I became more attentive.
Q: How did receiving the Gilman Scholarship affect your time abroad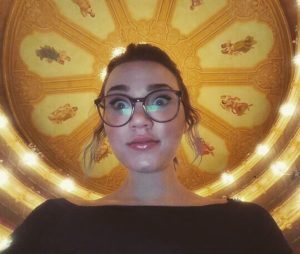 ?
A: Through the Gilman Scholarship I was able to buy my plane tickets, which was one of the only things my Truman scholarships didn't pay for. I was also able to be a bit more carefree when it came to eating at restaurants or buying souvenirs for my family or traveling.
Q: Why should I apply for the Gilman Scholarship?
A: The Gilman Scholarship is a wonderful opportunity that enables any student who receives a Federal Pell Grant to study abroad if they just apply! On top of that, the Gilman Alumni Association has many connections with different organizations, businesses, and even the State Department. I was able to visit the U.S. Embassy in Moscow because the Gilman Foundation alerted the Embassy of my presence. The Embassy said that they know that Gilman Scholars are dedicated, hardworking, and exceptional students, and that they love working with them. Being a Gilman Scholar goes beyond your study abroad experience and into your future career.
Q: How can I contact you?
A: Please do not hesitate to send me an email at scr7287@truman.edu!